The Best Moms and Dads from Television and Film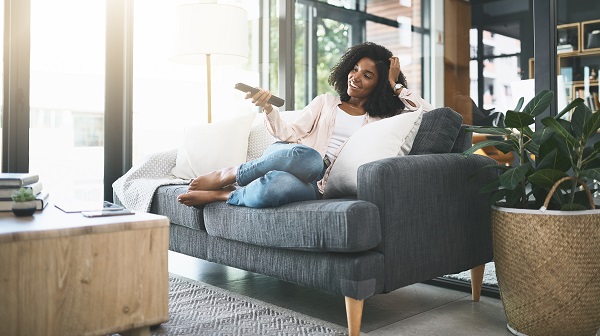 For many, television and film are an escape from the everyday. The appearance of good parental figures can sometimes be comforting for those who don't have that kind of relationship at home. These moms and dads are some of the best that have been on the big and small screens over the years.
Penelope Alvarez from "One Day at a Time" (2017-2020)
As a veteran, full-time nurse practitioner, and single mom, Penelope Alvarez from the "One Day at a Time" reboot had a lot to deal with on a daily basis. Add in the issues that her two teenage children, her live-in mother, and her nosey-but-loving neighbor were facing, and that's a tough job for anyone. But Penelope approached each situation with honesty and openness while showing how much she loved everyone that mattered to her. Throughout the series, Penelope dealt with mental health issues following her military service, her daughter Elena coming out, her son Alex experimenting with vaping, her mother's fears about becoming a U.S. citizen, and her neighbor Schneider's alcoholism, among other difficult situations. She showed that a parent can be protective and loving without being controlling or manipulative.
Dill and Rosemary Penderghast from "Easy A" (2010)
Throughout the entirety of the film "Easy A," one thing that was constant for Olive Penderghast was the love from her parents, Dill and Rosemary. Food-related names aside, Olive's parents were continuously supportive of her no matter what she was going through, even if it seemed like a lot from their perspective. They checked in with her when they were concerned, but trusted that she could navigate through this rough patch in her teenage years on her own without inserting themselves or trying to control her. They didn't shame her for dressing more risqué or for using a "bad" word in school. Instead, they tried to understand her point of view and approached every conversation with honesty. It also helped that they were quite funny and provided Olive and her brother Chip with a fun home environment.
Duane and Nicole Williams from "Craig of the Creek" (2017-present)
The Cartoon Network animated series "Craig of the Creek" has been praised for many things since its debut — specifically for the amount of diversity within its cast of characters. Main character Craig Williams lives in the suburbs with his parents Nicole and Duane, big brother Bernard, and little sister Jessica. Duane and Nicole make sure to have fun with their kids but also try to teach them lessons whenever possible. Duane is a computer programmer who loves playing video games with his children and showing that men can be sensitive, too. Nicole is a school counselor who often helps her three kids by sitting them down and asking them to explain what they're going through. While both offer different parenting styles and levels of connection with each kid, they are never mean-spirited or dismissive of anyone's actions or feelings.
While many fictional characters were off having scandalous affairs or treating their children like they didn't exist, these adults proved that it's possible to create loving parents in a successful television show or movie.
This article is presented by North Park Lexus of San Antonio.