TV Shows That Were Way Ahead of Their Time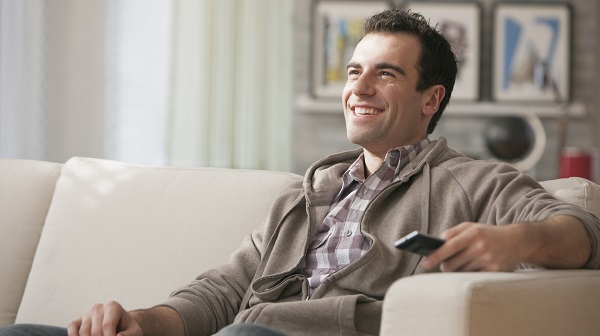 Over the last 60 years, some television shows have crossed boundaries and covered topics that others wouldn't even think to at the time. These trailblazing series were sometimes received well while others were immediately canceled due to the controversy surrounding their plots. In any regard, these four shows were way ahead of their time and should be recognized as such.
"Star Trek" (1966)
The original "Star Trek" series was, quite literally, ahead of its time simply by being set in the 2260s when it aired in 1966. With its high-tech gadgets and representation of space travel and alien planets, "Star Trek" was an instant hit with science fiction lovers. But outside of the futuristic setting, the show featured one of the first interracial kisses shown on U.S. television between Captain Kirk (William Shatner) and Uhura (Nichelle Nichols). This was just one of many instances of political commentary presented by creator Gene Roddenberry. Just a few of the other themes included genocide, war, and racism.
"Hot l Baltimore" (1975)
Norman Lear has always been one to produce shows that cover real-life topics, no matter how controversial they may seem. "Hot l Baltimore" got its title from its setting of the Hotel Baltimore, which had the letter "e" burned out. Based on an off-Broadway play of the same name, the show featured two primary characters who were prostitutes — one of which was an illegal immigrant. As you can imagine, that didn't sit well with many people in the '70s. On top of that, the series showed one of the first gay couples to be depicted on U.S. television. Sadly, the show was canceled after 13 episodes.
"Degrassi" (1987)
The first "Degrassi" show originally aired in 1979 as "Kids of Degrassi Street," but most fans consider "Degrassi Junior High" the true start to the Canadian franchise. That was followed by "Degrassi High" and then the super-popular "Degrassi: The Next Generation." No matter the time period, the franchise aimed to showcase the issues that preteens and teenagers were dealing with in their everyday lives. Difficult issues like sex, violence, domestic disputes, bullying, drugs, and more were all covered throughout the various iterations.
"Hey Arnold!" (1994)
While "Hey Arnold!" was like many of Nickelodeon's cartoons aimed at children in the '90s with silly jokes and not a cell phone in sight, the show also covered some pretty serious topics, all things considered. Although set in a bustling city, the kids on the show weren't wealthy by any means and many of them struggled as a result. They made a baseball field in a dirty lot, they rode the subway, and they sat on stoops. Even the title character, Arnold, had a unique living situation with his grandparents at their boarding house full of diverse tenants. Today, the show is still loved by many and a reboot may be in the works soon.
Covering what many would call "taboo" topics, these four series showed that you can still create inspiring, entertaining television and cover real-life stories along the way.
This article is presented by Autohaus on Edens.