2 Tasty Soups to Keep You Warm This Winter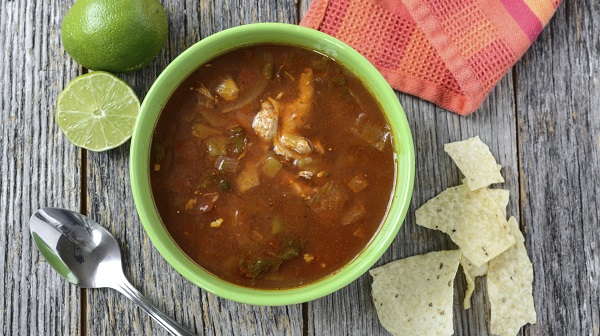 As the colder days of the year arrive, you'll be craving a bowl of warm, hearty soup. You can either make your usual fare — like chicken noodle or clam chowder — or you can try a new recipe from around the world. Here are some beloved international soups that are easy to make and might become a new favorite for your household.
Mulligatawny
Mulligatawny is a curry-based soup that originally came from southern India. Its name derives from Tamil words meaning "pepper soup" — and it certainly lives up to that title! If you like curry or other Indian cuisine, you'll enjoy a warm bowl of mulligatawny this winter.
There are many different ingredients you can include or omit to customize mulligatawny, but this recipe shared by Allrecipes user L. Peter is a nice and simple one.
Sautee the following in a large soup pot with 1/4 cup butter: 1/2 of a chopped onion, 2 chopped celery stalks, and 1 diced carrot. When those are soft, add 1 1/2 tablespoons flour and 1 1/2 teaspoon curry powder. Over the next 5 minutes, those seasonings will mingle with the vegetables as you occasionally stir them. Then, pour in 4 cups chicken broth and bring the liquid to a boil.
After simmering for 30 minutes, the soup will be ready for its remaining ingredients: 1/2 of an apple that's been cored and chopped, 1/4 cup uncooked white rice, 1 skinless cubed chicken breast, and pinches of salt, black pepper, and thyme. After another 20 minutes of simmering, the rice should be cooked.
When serving the mulligatawny, add 1/2 cup heated heavy cream to each bowl of soup.
Sancocho Trifasico
If you enjoy the flavors of Latin American cuisine and are craving a hearty soup, sancocho is the dish you want. This Columbian soup is very popular in the region and can be made many different ways. Columbia native Erica Dinho's favorite version is sancocho trifásico (three-meat sancocho), which she shares on her site My Columbian Recipes.
Blend the following in a blender: 1 cup chopped onion, 1 chopped red bell pepper, 4 minced garlic cloves, 1 teaspoon cumin, and 1/4 cup water.
In a soup pot, add 8 pieces of boneless, skinless chicken; 1 pound pork meat; 1 pound beef, cut into chunks; 3 ears of fresh corn, each cut into 3 pieces; 2 green plantains, peeled and sliced into 2-inch chunks; 1 teaspoon salt; 12 cups water; and the puree from the previous step. Bring the water to a boil, and let it simmer covered for 45 minutes.
Afterwards, remove the lid and add 4 white potatoes peeled and cut in half, as well as 1 pound yuca cut into chunks. Simmer for another 30 minutes until those are tender. Stir in 1/4 cup chopped fresh cilantro and any salt or pepper you desire. Serve and savor!
When you make soup this winter, skip the premade cans. Fresh soup is much more flavorful, and it's healthier for you. Plus, it's cheap to make in bulk for a week of easy leftovers.
This article is presented by Capistrano Volkswagen.