Car Care: Spring Maintenance Tips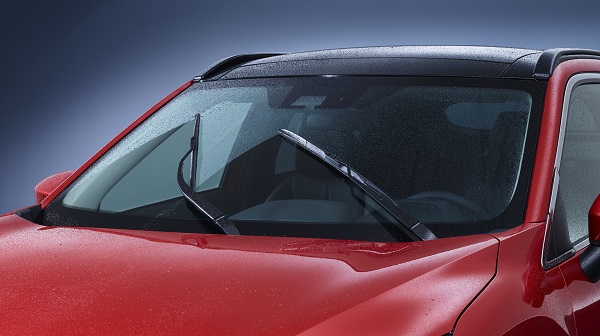 Winter is quickly drawing to a close, and the promise of warmer weather is right around the corner. But before you begin planning your next road trip, remember that the winter months can be harsh on your vehicle. Everything from cold air to ice and salt can leave your car in need of some spring cleaning and maintenance. Here are five helpful tips to help keep your car running at its best for spring.
Check your tires
It's no secret that winter conditions can negatively affect your tires. Colder temperatures can reduce tire pressure, and also increases the risk of cracks. If you filled your tires during the winter months, be sure to check their pressure as spring approaches; the arrival of warmer weather means your tire pressure will increase rapidly. Improperly inflated tires can affect your fuel economy, maneuverability, and overall handling. Worse still, overinflated or damaged tires increase your risk of a blowout. Making sure that your tires are inflated to your model's manufacturer-recommended limit is a quick and easy way to keep yourself and your passengers safe.
Inspect your windshield wipers
Windshield wipers work hard to clear water, debris, and more from your field of view. Naturally, they experience a lot of wear and tear during their lifetime. Winter can be especially hard on your wiper blades; from ice buildup to constantly rubbing against snow and salt on your windshield, these blades can easily be torn or otherwise damaged. The good news is that replacing them is a quick and easy task. New wiper blades will help keep you safer when driving through spring rain, and should last you until the following winter.
Test your suspension and alignment
Cold weather is often just as hard on the road as it is on your vehicle. Cracks and potholes can form in very little time, and driving on damaged roads is a quick way to mess up your alignment and suspension. If you begin to notice your drives being a bit bumpier, your suspension may have been affected. Likewise, even subtle drifting to one side or an unaligned steering wheel means that your alignment needs to be fixed. Both issues can be resolved by a quick trip to a dealership or corner garage.
Look under the hood
The arrival of warmer weather is a great excuse to spend a little time doing an under-the-hood inspection of your car. Cold weather can have unexpected effects on things like your engine, belts, and more. Give your engine a thorough once-over to make sure there's nothing visibly wrong with it. If your belts and hoses show signs of cracking or heavy wear, it's time to get them replaced. Also double check to make sure your battery is in proper working condition.
Top off your fluids
After a hard few months of cold-weather driving, your car's various fluids may need a refill or a complete replacing. Check your oil and make sure it's both filled and not too thick. Also be sure to give your brake, power-steering, transmission, and windshield washer fluids a look to make sure they're filled to your manufacturer's recommended levels. It's also important to check your coolant levels; with warmer weather coming up, ensuring that your engine's temperature is properly regulated is important.
With these helpful tips at your disposal, you'll be ready to leave winter behind for a safe and exciting spring.
This article is presented by VanDevere Auto Group.