4 High-End Dining Experiences in Texas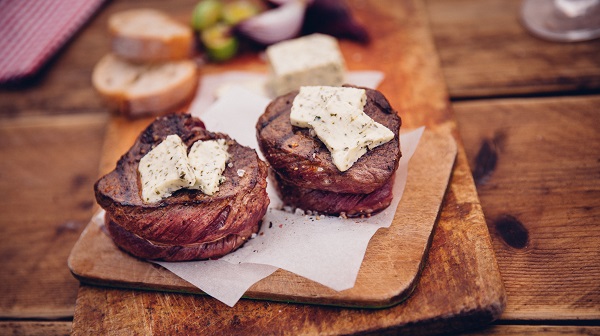 They say everything's bigger in Texas, but that doesn't mean it can't be better too. Sure, you can find delicious food like smoked ribs or chili in extraordinary quantities all across the state, but sometimes you want a more refined experience. For your next date night, anniversary, or birthday celebration, consider one of these world-class restaurants in Texas.
Lonesome Dove Western Bistro
Located in the heart of Fort Worth's Historic Stockyards District,
Lonesome Dove
is the perfect fusion of modern fine dining and classic western cuisine. Well-known chef Tim Love opened the bistro in 2000 and has since received numerous awards and substantial acclaim from publications like Wine Spectator, Food and Wine, Zagat, Esquire and The New York Times. Additionally, Chef Love is the only chef from Fort Worth to be invited to the prestigious "James Beard House," one of the highest honors in the culinary arts.
One glance at Lonesome Dove's Menu will perfectly illustrate why the bistro has become so popular. The lunch menu starts out classic with items like prime rib and ground tenderloin burgers. It quickly graduates to more adventurous dishes like tempura baby octopus, elk foie gras sliders, rabbit-rattlesnake sausage wild boar ribs and kangaroo carpaccio. The wild game extravaganza continues into dinner, where you can sample dishes like antelope tacos, snapper ceviche, and Rocky Mountain elk loins. Anybody who said adventure couldn't be refined clearly never ate at the Lonesome Dove Bistro.
Jeffrey's
When you think of Texas, you might not think of French cuisine as having a major presence, but
Jeffrey's
proves that it pairs perfectly with upscale American classics. Between the bar and the dining room, you can indulge in specialties like bucatini Bolognese, ham and gruyere croquettes, foie gras sandies and dover sole au beurre. Despite these overseas delicacies, the chefs at Jeffry's haven't forgotten that sometimes you might just want a good steak. As such, they proudly serve a selection of USDA Prime, locally sourced, 32-day dry-aged wagyu steaks. If beef isn't to your taste, you can opt for a wood-roasted rack of lamb, tomahawk pork chop or veal chop. Jeffry's is the perfect spot to get a taste of France in the heart of Texas.
Table 13
Table 13
isn't quite like any other fine dining restaurant in the area, and they're proud of that fact. Founded by Mike McRae and Gabe Nicolella — who represent a combined 70 years in the restaurant industry — Table 13 fuses the casual atmosphere of a lounge with the quality food of an upscale bistro. The main features that separate this unique eatery from its peers are the fact that there are live musical performances every single day of the week, and the $13 lunch menu that includes dishes like a kobe beef wellington burger, seared ahi tuna salad and lemon caper chicken alongside a complimentary glass of champagne.
If the atmosphere and shockingly low price make Table 13 seem more like a classy diner than a true fine dining destination, one look at the dinner menu will wipe that thought from your mind. You can start your dining experience with an appetizer of steak tartare topped with a fresh quail egg before moving onto entrees like salmon meuniere, lamb chops, beef wellington, or chateaubriand served au poivre. This unique combination of styles has paid off big for Table 13, earning them a slew of awards since 2016.
Fearing's Restaurant
Seeing a chef's name headlining a restaurant isn't a guarantee of quality, but when that name belongs to Dean Fearing, you know you're in for something special. Dean Fearing, known as the "father of southwestern cuisine" and the author of "The Texas Food Bible," opened
Fearing's Restaurant
in Dallas' Ritz Carlton after graduating from The Culinary Institute of America and working at other world-class restaurants.
If chef Fearing's pedigree isn't enough to convince you to check out his restaurant, the menu is sure to do the trick. For lunch, you can start off with a tempura spicy ahi tuna sushi roll or a cobb salad with chicken fried lobster before moving on to an entrée of pan-seared Louisiana red snapper or Dr. Pepper braised Rosewood Ranch short ribs. If you're around for dinner, you can enjoy a bar n' ranch wagyu beef tartare before indulging in a maple/black peppercorn soaked buffalo tenderloin or achiote glazed Broken Arrow Ranch nilgai antelope.
Whether you live in Texas or are just passing through, these classy, unique dining locations are unmissable. Stop by and try something adventurous, or enjoy an old favorite that's been taken to new heights.
This article is presented by Pegues Hurst Ford.