4 Recipe Apps to Make Your Life Easier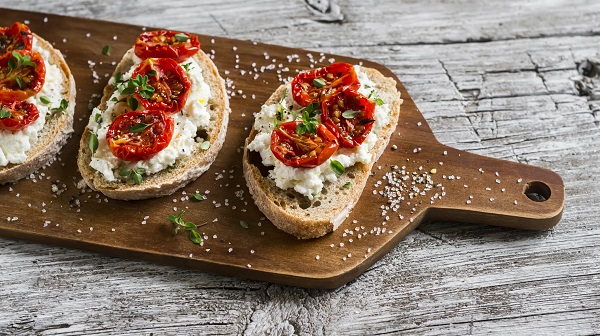 Are you trying to expand your horizons by trying new recipes? Or do you just want a way to organize all of your favorite meals in one place? There are plenty of helpful apps for just about anything you could think of in this world, including recipes. Check out these options if you're looking for a way to organize.
Paprika
Sometimes recipes have complete novels written ahead of them, telling the story of the chef who was inspired by a mushroom in a forest and decided to make a delicious Alfredo sauce. To avoid having to scroll past all of that any time you want to use a recipe, try the Paprika app. Available on iOS and Android, this app pulls all of the important information from a recipe into a tidy list. On top of that, it also grabs a photo from the recipe so you know what it should look like and has the capability to scale the recipe to suit your needs. You can also categorize the recipe by type, rate it on a five-star scale, add your own notes, and adjust the recipe to your liking in case you jazz it up a bit.
Kitchen Stories
If you're a visual learner, you may benefit from an app like Kitchen Stories. Millions of food lovers have visited the Kitchen Stories website to see delicious meals get made. As a result, the free mobile app was made. In it, you'll find step-by-step photo instructions and videos so you know exactly what you should be doing. You can like and save your favorite recipes that exist in the app and even create a shopping list with the built-in generator. Similar to other apps, you can scale any recipe up or down to accommodate your needs, add photos, and leave reviews.
Yummly
Looking for new recipes to try? Yummly is a good place to start. This app, available on iOS and Android, lets you explore the culinary world and add recipes to your digital recipe box. You can discover recipes that match your diet preferences and unique tastes, making it truly customizable. All you have to do initially is answer some questions about what you're looking for and the app will then tailor its suggestions, whether it's meals like white chicken chili or cozy vegetable soup.
Oh She Glows
Changing your diet can be challenging, especially if you're going vegan. That means cutting all animal meat and animal byproducts from your daily intake. As a result, finding recipes that are both delicious and fulfilling can be really hard. But the Oh She Glows app works harder to help you on your health journey. The app features tons of vegan recipes that even your meat-loving family members can enjoy. You can search by keywords, dietary restrictions, dish types, kid-friendliness, budget-friendliness, and even by season. The price for this app varies between iOS and Android, but the one-time fee is well-worth what you get.
These are just some of the incredible recipe apps that exist in the world. If these don't do the trick, try doing additional research to find exactly what you need.
This article is presented by Lexus of Henderson.