MINI LOOKS BACK WITH 'THE INNER DRIVE' CAMPAIGN
Sixty years of MINI innovation get the storybook treatment in new ad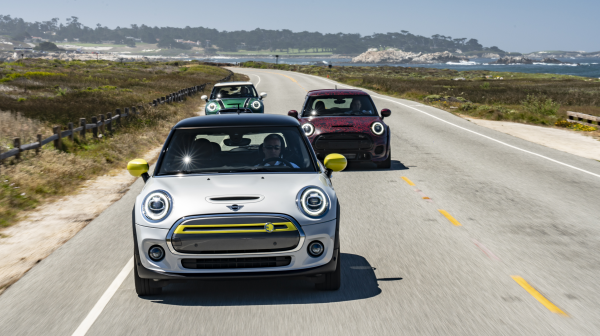 The Classic Mini was born of creative genius and ingenuity, and those ideals have driven us in everything we've done since and everything we'll continue to do in the future. Imagination and inventiveness are readily on display in "The Inner Drive," a new ad campaign that looks back on the genesis of MINI as we know it in an awe-inspiring manner.
We worked with the impressive team of advertising agency 360i and artists Virgilio Villoresi and Virginia Mori to bring "The Inner Drive" to life. The commercial tells the story of Sir Alec Issigonis, who in 1959 faced down the challenge of creating a small yet spacious car that would get great gas mileage. When he put pen to paper, he devised a stylish car that pushed the wheels to the corners and mounted the engine transversely, saving space and giving it a one-of-a-kind driving dynamic. The Classic Mini was born, and the rest, as they say, is history.
"The Inner Drive" uniquely captures that history in the form of a pop-up book, leveraging light and shadow to render the story in a lively and original way. The look, feel and message of "The Inner Drive" doesn't just fit in with our "For the Drive" platform, but it emphasizes core MINI elements like passion and being fun to drive.
"The MINI brand has always embraced a creative spirit through forward-thinking ideas since the inception of the first car in 1959," said MINI USA Head of Marketing and Brand Communications Steve Ambeau. "The Inner Drive campaign allows people to connect with the inspiration and drive required to bring revolutionary ideas to life. Through the brilliance of a small, well-crafted story, this campaign celebrates the infectious spirit of MINI — a car built for everyone who loves to drive."
You can
watch "The Inner Drive" on YouTube
, then check out
the making of video
to see how the magic unfolded. When you're done watching, take that sense of magic with you to the road by climbing into your MINI and going for a drive.
This article is presented by Cincinnati MINI.