How to Be a Tourist in Your Own Town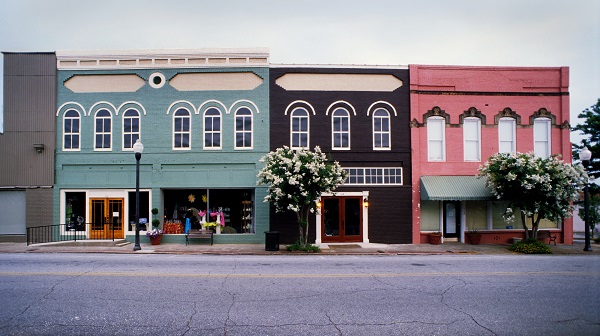 Whether you've had to cancel your vacation plans or you're simply interested in trying new things, being a tourist in your own town is a great way to spend your free time. Follow these tips to make the most of your staycation.
Read a guidebook
To be a proper tourist, it's a good idea to do all the things that visitors typically do when they come into town. Head into a hotel lobby or welcome center and grab some travel brochures for recommendations. Your local library may also have a guidebook detailing the top sights to explore.
If you prefer to do your research from the comfort of your home, search online for popular activities in your city. A blogger may even have posted their itinerary online after traveling there. If you enjoy planning vacations yourself, make your own schedule as if you were giving recommendations to a first-time visitor.
Go to touristy areas
Once you have a plan, it's time to hit the town. Go to popular spots and take photos there, just like you would when traveling in another city. Picture-worthy sights may include a welcome sign, murals, or statues. If your town has a museum, this is the perfect opportunity to learn more about the history of the area and, of course, have fun.
To get a greater sense of community, buy tickets to a local sports game. And after you've worked up an appetite, eat at a touristy restaurant. Spend your nights at home to save money, or splurge by sleeping in a hotel or bed-and-breakfast to feel even more like a traveler.
Take a tour
Want to learn some new facts about your city, meet other tourists, and potentially check out some new sights? Book a guided tour by bus, on foot, or through another form of transportation.
If your city doesn't offer tours, call on a friend to be your personal guide. The best friend for the job is one who likes showing visitors around, so they can have just as much fun as you on your staycation.
Explore the outdoors
If you've already been to many of the eateries and buildings that visitors go to, spend your time primarily enjoying the great outdoors. Take a stroll and have a picnic in a park. Go hiking or biking along trails. If you don't want to immerse yourself in nature but do want to check out your town from a new perspective, take a walk along city streets.
If walking is already a part of your daily activities, do so in a new area or at a different time. For instance, wake up early to have a peaceful and beautiful hike at sunrise. It's also worth heading to a scenic area to watch the sunset after a long, jam-packed day.
By following these tips and keeping an open mind, you'll have a great experience acting like a tourist in your own town.
This article is presented by Zimbrick European.