The Intriguing History of the Post Card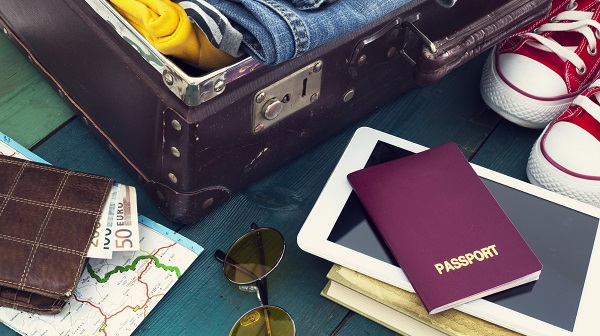 Thanks to modern technology, you can share pictures from your trip and send messages to your loved ones back at home with the click of a button on your smartphone. Social media lets you share anything and everything with the world! You have an instant method of communication and a digital record of where you have been, what you've seen, and the things you have done. That practice of sharing messages and capturing moments has century-old roots — the low-tech yet effective postcard.
Privacy concerns
The advent of the printing press brought paper correspondence to life. According to 150yearsofpostcards.com, more serious paperwork such as bills or visiting cards sported illustrations in the 17-19th centuries. Damaison, a French engraver, created a sheet of cards in 1777. These cards boasted pre-printed messages and could be cut and mailed. Unfortunately, the creative idea did not win fans as the lack of envelopes made messages visible to anyone.
U.S. copyright
In 1861, John P. Charlton of Philadelphia secured a copyright for printed cards that featured a pattern on the border, which later transferred to M.L Lipman, reports the editors at Encyclopedia Britannica. Lipman invented the eraser-topped lead pencil and founded the first company to manufacture envelopes in the U.S., according to 150yearsofpostcards.com. The Civil War derailed the "Lipman Cards," though, and it wasn't until 10 years later that the cards surfaced again.
A few years later in May 1873, the U.S. government released "postal cards." These cards featured stamps, too. Travelers who purchased a souvenir card from a private retailer had to pay for postage separately, which was twice the amount that the U.S. government-issued cards required, adds the Britannica editors. This practice lasted until 1898.
European creations
Across the pond in the U.K. in May 1840, Sir Rowland Hill introduced the first adhesive postage stamp and William Mulready designed prepaid letter sheets available at the post office. In 1865, Heinrich von Stephan debuted open post-sheets in Germany to little success. In an article in the Neue Freie Presse in Austria-Hungary, Dr. Emanuel Herrman shared his disdain that letter writing was too involved to share a short message. The Austrian Post took heed of the doctor's complaints and released "Correspondenz-Karte" on October 1, 1869. It was an 8.5 by 12 cm rectangular piece of light brown paper. The front featured space to write an address and the back was reserved for a short message. The right corner had a stamp, which was less costly than a letter's stamp. This version marks the birth of the postcard we know today, according to 150yearsofpostcards.com.
Collecting craze
The postcard wasn't just a way to communicate a snapshot of your travels; it also became a coveted prize to collect. This hobby rose in popularity from 1900 to 1910, according to the Britannica editors. "Societies and journals dealing with postcards existed in many countries, a trend that continued into the 21st century," report the editors. "The postcard remains an important item of stationary trade."
Postcards have evolved over time, cementing their legacy as a colorful way to communicate with loved ones and commemorate your journeys.
This article is presented by Lexus of Las Vegas.