Transform Your Living Room Into a Movie Theater on a Budget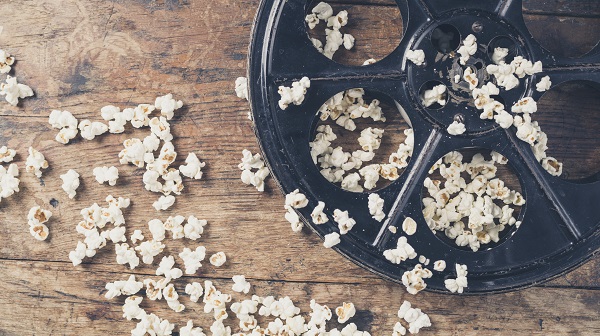 Most film fans would agree that watching a movie is best done on the biggest screen possible. With giant images and an all-encompassing soundscape greeting your eyes and ears, the larger-than-life adventures of cinema seem even more real with a big-screen theater experience. Bringing that experience into your home might seem prohibitively expensive, but with some smart shopping and a little creativity, creating a home theater on a budget is easier than you might think.
Using your space
The first thing to do while setting up your home theater is to figure out how best to utilize your space. You'll need places for your loved ones to sit, room for your screen and other technology and maybe even room for a mini-fridge or cooler. Before you set anything up, be sure to measure your space and, if possible, the seats and tech you plan to add to it.
Affordable comfort
Now that you know what your space can hold, it's time to fill it up with theater-related amenities. Transforming your living room on a budget means using what you already own whenever you can. If you already have a couch or chairs, moving them in front of the theater screen will give your loved ones a comfortable view of their entertainment. If you're in need of extra seats, you can always pull your lawn furniture out of storage for a few nights.
Sound quality
With your seating figured out, you're ready to make your home theater sound like a real theater. If the speakers on your TV just aren't enough, sound bars and small speakers are affordable ways to increase your volume. You can also achieve higher-quality sound by hanging acoustic panels on your walls. These tiles, made of fabric or foam, reduce echoes by absorbing the sound in a room. While store-bought panels can be expensive, you can easily make your own using wooden frames and old towels.
Your movie screen
As the focal point of any theater, choosing the kind of screen you will use is probably the most important decision you will need to make. Screens come in all shapes and types, from big TVs to roll-out projector screens. Unfortunately, both options often come with a hefty price tag. If you're looking for a large TV for your home theater, searching for cheap used screens in garage sales or online is a good way to start. If you want to go big with a wall-sized screen for a projector, hanging a plain white sheet is a quick and affordable alternative to expensive screens.
Concessions for all
The final touch for your home theater is to set up a place for concessions. A simple table in front of your seats can hold snack foods like chips, crackers and, of course, popcorn. If you have a mini-fridge, you can set it up in the living room and fill it with your favorite cold beverages. If you don't have a mini-fridge, a cheap cooler filled with ice works just as well.
With these helpful tips at your disposal, you'll be ready to transform your living room into the affordable home theater you've always wanted.
This article is presented by Lexus of Las Vegas.