How to Tame Frizzy Hair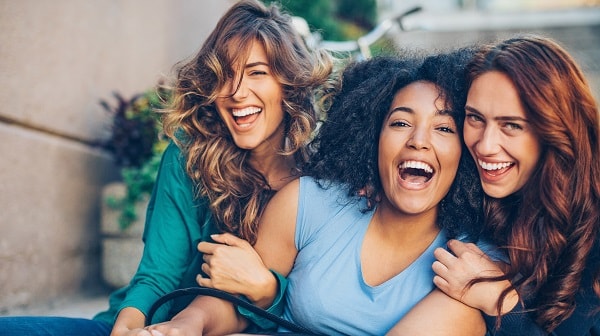 Ever had your hairstyle ruined by wild, frizzy hair? Fortunately, it only takes a few new habits and some carefully selected products to tame your locks. Here are some tips for making every day a good hair day.
Comb carefully
While some beauty tips stir up controversy, nearly all experts agree that careful combing is a major key to healthy hair. If you have curls, Connie Eeyerlin of Dionysius Salon recommends that you brush, comb, or finger-comb your hair when it's damp. You can also add a bit of your favorite conditioner or anti-frizz product. If you comb your hair when it's dry, you can disrupt the cuticle and stretch your hair, causing breakage. Brushing hair that's too wet causes issues, because wet hair is easily damaged. If you need to detangle after a shower or bath, gently use a wide-tooth comb or a boar bristle brush.
Look at the labels
To protect your hair from further frizzing, check the labels of your hair products. Although sulfates help your shampoo form a rich lather, sulfates will strip the natural oils from your hair, promoting frizz and breakage. Similarly, avoid styling products, like hairspray and hair gel, that contain alcohol. Instead, shop for alcohol- and sulfate-free alternatives. On the flipside, you should reach for shampoos that contain glycerin and conditioners that are infused with protein. These ingredients are great for giving your hair strength and shine.
Count on conditioner
Never underestimate the power of a good conditioner. Look for formulas that promote repair and frizz control. Use conditioner every time you shampoo. Every two days, skip the shampoo completely. Instead, try co-washing — which involves applying conditioner only, then rinsing it out. Conditioner can gently cleanse away dirt while replenishing moisture and keeping your hair at an optimal pH level.
Hydrate your hair
Frizzy hair tends to be dry and damaged, so it's a good idea to treat those damaged locks with some moisture. Stylist Dennis Baker recommends a natural oil or a specialized beauty product, because these substances absorb into the hair, nourishing it from the outside. Both coconut oil and castor oil make excellent hair hydrators. Avoid synthetic silicon conditioners — they sit on your hair's surface, making it look greasy without doing much to restore its health.
Keep it cool
Too much heat can harm your hair. Limit your use of curling irons and flat irons because they can dry out your hair and encourage breakage, advises Teri LaFlesh, author of hair-care guide "Curly Like Me." Blow dryers can cause frizz, too. Since wet hair is more vulnerable, let your hair partially air dry before blow drying it. Use a low heat setting and keep it six inches or more away from your hair. For even more frizz protection, use a diffuser on your blow dryer — it helps to protect your hair from direct heat exposure and further damage.
With these five easy tips, you can foil your frizzy flyaways. If you'd like more help taming your tresses, consult your stylist for hair care recommendations.
This article is presented by Capistrano Mazda