Great Music and Wonderful Cars at San Juan Capistrano Summer Nites
Here at Capistrano Volkswagen, we enjoy taking a prominent role in supporting events and initiatives in our beautiful community. This includes our proud sponsorship of the 2019 San Juan Capistrano Summer Nites free concerts at the Historic Town Center Park. Four concerts are held on Wednesday nights throughout the summer featuring a variety of music, with the next one taking place on August 21st from 6:00-8:00pm.
While you're there, come check out the 2019 Beetle Convertible we have on display at your leisure directly across from the stage.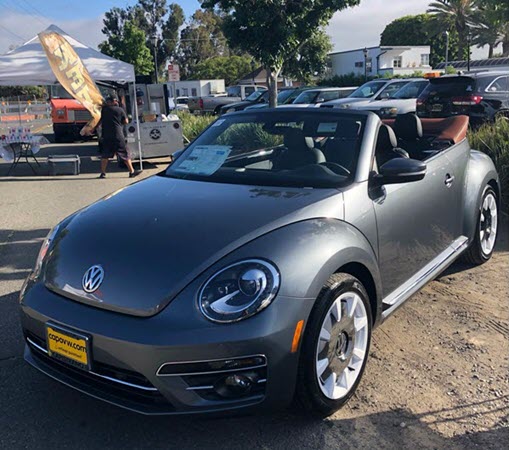 Check out all 2019 Beetle inventory and current offers
here
.
The performers for the 2019 San Juan Capistrano Summer Nites include LA Collective (Motown), Rebel Souls (classic rock), the Scotty Mac Band (country), and The Trip (classic rock). Along with the live music, the event offers food from local restaurants, beer, wine, activities for kids, and business expo vendors, including the aforementioned Capistrano Volkswagen vehicles on display. Attendees are encouraged to bring low back lawn chairs. And when coming to the concerts, you can ride the Summer Trolley.
The next concert will be performed by The Trip (Classic Rock) and held on
September 18th from 6pm - 8pm
.
Hope to see you there!