Car Care: Winter Maintenance Prep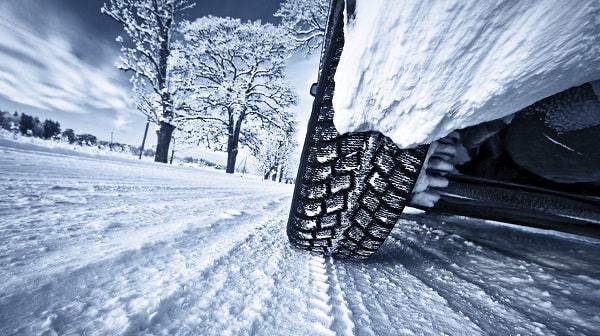 Nobody wants to get stranded in the cold. While it's impossible to foresee or prevent every problem you'll face on the road, a little preparation can go a long way. If you're looking to winterize your car, here are five maintenance tips to consider.
Check the battery
Both summer heat and bitterly cold weather can wreak havoc on your car's battery. Before the weather turns cold, check your battery and charging system. Replace your battery if it's weak, since a fresh battery can save you from getting stranded in the winter weather. If you don't use your vehicle frequently, your battery can gradually lose power over time. Detach the battery or attach it to a trickle charger to keep your car running strong.
Consider the tires
When the temperatures fall, you may be driving on underinflated tires without realizing it. For every 10-degree Fahrenheit drop in temperature, your vehicle's tires lose a pound of pressure. Underinflated tires drag down your handling, cause uneven tread wear, reduce traction and dent your fuel efficiency. If your area is prone to especially harsh weather, consider getting winter tires. While these tires cause for a slightly rougher ride, they pay off with better traction on slick and snowy surfaces.
Remember the radiator
The name makes it obvious — antifreeze is a critical part of keeping your car running during the winter. However, other radiator components are essential to keeping your car running smoothly. First, check on the radiator cap, which should prevent antifreeze from leaking out. If the cap appears worn or has fluid leaking around it, replace the cap. A new cap should only cost a few dollars, but it could boost your vehicle's performance and prevent its engine from overheating. Also check the thermostat for corrosion, since a damaged thermostat can leave your vehicle without proper climate control.
Load up on de-icing chemicals
A coat of ice can make your car nearly unusable. Luckily, from an ice-coated windshield to a frozen lock, you can combat the cold with a little preparedness. Replace your regular windshield washer fluid with a de-icing formula, which will burn through the ice you can't scrape off. It's also a good idea to keep some lock de-icer on hand, just in case Jack Frost locks you out of your car.
Fight fuel-line freezing
Low temperatures can cause problems with your vehicle's fuel system. You can fight freeze-ups by adding a fuel injector cleaner during regular fueling. Products like HEET clean your fuel system while also acting as an anti-freezing agent. If your vehicle has a diesel engine, be aware that diesel fuel tends to gel up during the winter. To keep the fuel flowing, use a diesel-appropriate additive like Diesel 911. In addition to keeping the fuel from gelling up, it also de-ices frozen fuel filters and removes water from the fuel tank, preventing rust from damaging your vehicle's systems.
Other maintenance tips, such as topping off fluids, also apply to winter car maintenance. If you need more help preparing your car for the coming season, consider taking it to a dealership service center for top-quality care.
This article is presented by Bill Marsh.