3 Tasty Restaurant Copycat Recipes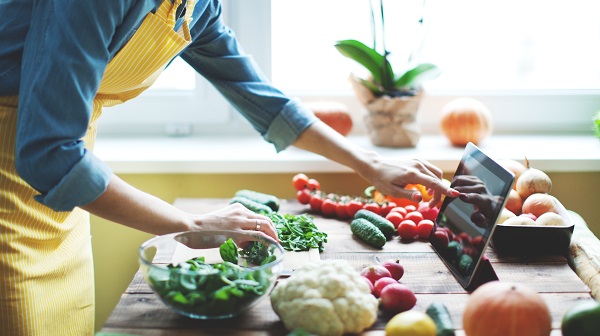 Want to dine on restaurant-quality meals without having to leave your house? The web is brimming with recipes from chefs and home cooks who have uncovered how to create famous restaurant dishes at home. These are some delectable imitation recipes you can try with your family when you want to change up your usual menu.
Outback Steakhouse Bloomin' Onion®
Start your meal with an appetizer everyone loves: the famous, crispy Bloomin' Onion
®
from Outback Steakhouse. You can make your own breaded, deep-fried snack by following
this copycat recipe from Food Network Magazine
.
Make the dip first so it has time to blend and chill in the refrigerator. It consists of 2 tablespoons of mayo, 2 tablespoons of sour cream, 1-1/2 teaspoons of ketchup, 1/2 teaspoon of Worcestershire sauce, 1 tablespoon of horseradish, 1/4 teaspoon of paprika and pinches of cayenne pepper, kosher salt and ground black pepper.
Slice a large sweet Vidalia onion clockwise into wedges without cutting through the base of the onion; that way it opens like a flower without falling apart. Make a breading mixture of 2-1/2 cups of flour, 1 teaspoon of cayenne pepper, 2 tablespoons of paprika, 1/2 teaspoon of dried thyme, 1/2 teaspoon dried of oregano, 1/2 teaspoon of ground cumin and a pinch of ground black pepper. In a separate bowl, whisk 2 large eggs and 1 cup of whole milk.
Coat the onion in the flour powder, shake off the excess and then submerge it in the egg mixture, making sure to fully cover it. After the excess drips off, carefully dip the onion into a deep-fryer of soy or corn oil at 350 degrees for about 3 minutes. Season with salt and serve with the dip.
P.F Chang's Lettuce Wraps
Make your main course these meat-stuffed lettuce wraps — just like the ones you can order at P.F Chang's. These instructions are shared
by Averie Sunshine on her blog Averie Cooks
.
Cook ground chicken in a skillet on the stove with some sesame and olive oil. As the meat browns and crumbles, add a chopped yellow onion and squirts of hoisin sauce, soy sauce, rice wine vinegar and chili garlic sauce. A few minutes before you remove the pan from heat, toss in some sliced green onions, ground ginger, a minced garlic clove and sliced water chestnuts from a can. Taste the contents of the skillet and decide if you want to add any more of the ingredients to adjust the flavor. Serve with leaves from a fresh head of butter or Boston lettuce.
BJ's Restaurant & Brewhouse Pizookie®
For dessert, there's no better conclusion to a hearty meal than a warm, gooey chocolate chip cookie — especially one big enough to share with everyone else at the table. BJ's Restaurant & Brewhouse is famous for its skillet-baked cookie-pizza combination called a Pizookie
®
, and chef Gaby Dalkin has the instructions to make your own
on her website What's Gabby Cooking?
Whisk 1/2 cup of butter with 1 cup of dark brown sugar in a bowl. Then add 2 teaspoons of vanilla and 1 egg, continuing to blend together. Continue whisking while adding 1 cup of flour, 1/2 teaspoon of baking powder, 1/4 teaspoon of salt and 1/8 teaspoon of baking soda. This should form a dough, which you can knead and work 1/2 cup of chocolate chips into. Spread the dough in a greased skillet and bake until gooey in the oven at 350 degrees (about 22-24 minutes). Top with some vanilla ice cream and dig in!
You don't have to head out to a restaurant to enjoy your favorite dishes. There are tons more copycat recipes that exist, now get cooking!
This article is presented by Zimbrick European.