Is a Home Security System Right for You?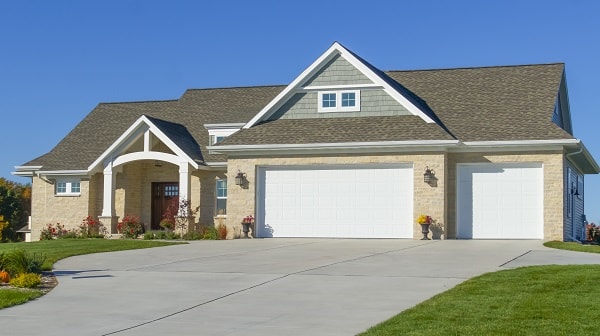 Even though you might consider your home to be a castle, fortifying it with a moat just won't work in today's world (or follow building codes). However, a modern home security system can offer you similar protection minus the annoying creaky drawbridge. But, is investing in a home security system the right move for you?
Benefits
If you are concerned about your safety at home due to increased crimes in your neighborhood, want to secure your valuable possessions, create a safer environment for your kids or signal to the world that your home is protected, especially if you're not home a lot, a home security system makes sense. Whether you choose a high-end, expensive system that boasts multiple cameras, remote access, motion detectors, alerts and alarms or a simpler system that doesn't have an infinite number of bells and whistles, you'll gain greater peace of mind knowing that your home security system is helping to secure your property.
Not only can a home security system thwart the advances of intruders and thieves outside your home, certain systems can alert you to dangers inside your four walls. According to SafeHome.org, deadly threats such as carbon monoxide, fire and smoke can be sensed by a system.
Remote access to your home is crucial when you're unsure whether you set the alarm before heading out for the day or on a trip. Modern systems allow you to check the alarm, set the lights and even adjust the view of your security cameras even when you're far from home.
A home security system can be a pricey investment, but you might be able to reap some home insurance discounts.
"Insurance companies view homes equipped with home security systems as less of a risk or liability. Therefore, they will often discount your home insurance premium (sometimes up to 20 percent) if you can prove you have a system in place," reports SafeHome.org.
Not only will a home security system make you feel safer as a homeowner, but it may also appeal to your home's future owner. According to Home Advisor, a home security system can help increase the resale value of your home.
Drawbacks
Even the most fine-tuned security systems can have a bad moment, meaning its alarm could be false, which can put you in a frustrating and potentially costly situation.
"In some cases, the police or fire department may be dispatched to your home before you have a chance to explain the mistake to your security company. Some police departments may charge you if they are repeatedly called to your home without reason," reports Hunker™ writer Jennifer Blair.
The cost of a home security system doesn't end after installation. Continuous monitoring from the security company will require ongoing payments, adds Blair. You might have to pay a weekly or monthly fee.
If you think the benefits outweigh the drawbacks of a home security system, start researching. Today's market offers a variety of security systems, ranging in sophistication and price, including systems you can install yourself. With some homework, you'll be able to determine which system is the right one for your home.
This article is presented by Autohaus on Edens.