Subaru Donation Drive Hits National TV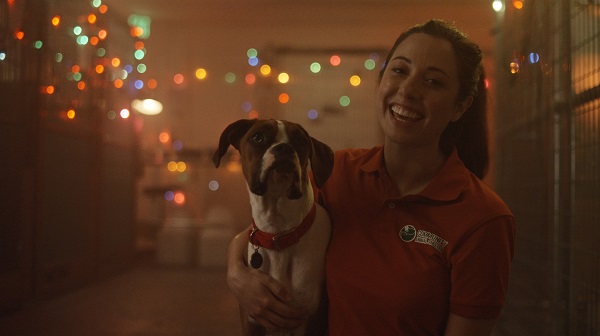 A recent series of national television and digital ads brought the 12th annual Subaru Share the Love Event to life with inspiring stories and striking images.
These 15-, 30- and 60-second spots, filmed in partnership with the Carmichael Lynch ad agency, highlighted Subaru's four national partners for its yearly charitable donation drive, which took place from Nov. 14 to Jan. 2.
"Little Santa" highlighted the work of Make-A-Wish, an organization that brings joy to children with serious illnesses.
"Guide" focused on the National Park Foundation's mission of ecological preservation.
"Holiday Meals" offered a heartfelt look at how Meals on Wheels improves the lives of seniors.
"Night Visit" utilized four-legged stars to illustrate the impact of the American Society for the Prevention of Cruelty to Animals (ASPCA).
"Owners Care" delivered an overview of the Subaru Share the Love Event, showcasing its positive impact on these national partners — and on more than 1,200 local charities around the U.S.
To further spread its charitable message, Subaru also participated in ABC's "Good Morning America" morning show, joined episodes of the "Science Vs" podcast and teamed up with Hulu and YouTube.
"As a company that strives to have an impact beyond making cars, our annual Subaru Share the Love Event, which over the past 11 years has brought more than $145 million in donations to our national and hometown charity partners, is a hallmark of our dedication to improving the lives of those around us," said Alan Bethke, Subaru of America's senior vice president of marketing. "We hope this creative campaign pays appropriate homage to the people, places and pets that inspire us every day on our mission to be more than a car company."
As part of the Subaru Share the Love Event, the automaker donated $250 to one of its four partners for every new vehicle sold or leased at participating dealerships — with no cap on the total amount. Meanwhile, individual Subaru retailers collected donations for 695 more local charities.
Subaru expects that the final amount collected for this year's campaign could reach $25 million. No matter the total, though, it's sure to be another impactful year for the national and local partners who benefit so much from the leadership of Subaru and the generosity of its customers.
This article is presented by Prestige Subaru.