5 of the Best Binge-Worthy Streaming TV Shows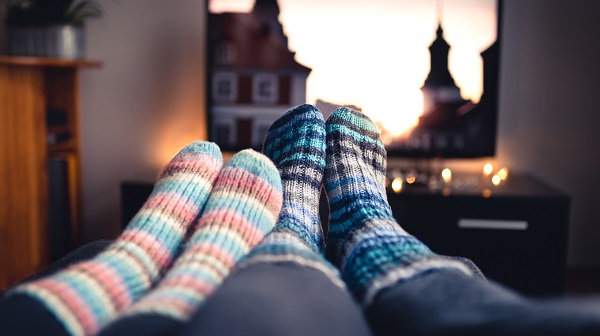 When it's time to relax and settle down on the couch for the evening, it can be tough to choose what to watch. Rather than getting stuck in the endless scroll, consider any (or all) of these shows, available on Netflix, Hulu and Amazon Prime Video.
"The Great British Bake Off" (Netflix)
If you've got a craving for silly puns and truly heartwarming competition, you should turn on "The Great British Bake Off" on Netflix. The show pits amateur bakers against each other with three challenges per episode: Signature, Technical and Showstopper. While it is a competition show, every season features a collection of charming, endearing individuals hoping to be named Star Baker each week. The bakers are judged by celebrity chef Paul Hollywood and iconic British chef Mary Berry, while hosts Mel Giedroyc and Sue Perkins provide plenty of comedic relief. For American viewers, the seasons are broken into Collections, with the 2013-2019 seasons marked as Collections 1-7 and the first three U.K. seasons noted as a different series called "The Great British Baking Show: The Beginnings."
"Killing Eve" (Hulu)
Based on the "Villanelle" novels by Luke Jennings, "Killing Eve" is a perfect blend of suspenseful thrill and comedy. With an all-star cast including Sandra Oh, Jodie Comer and Fiona Shaw — as well as its first season head writer Phoebe Waller-Bridge — the series follows the life of MI6 agent Eve Polastri as she attempts to capture notorious serial killer Villanelle. Throughout the show's first two seasons, Eve comes face-to-face with Villanelle multiple times but somehow continues to let her get away. Over time, they develop something of a friendship, although things quickly turn awry many times. The third season premieres April 26 on BBC and has already been renewed for a fourth season. Now's your chance to catch up on Hulu before the new episodes air.
"One Day at a Time" (Netflix)
While you may recognize its title from a show that aired in the '70s, legendary producer Norman Lear gave the green light for an updated retelling of "One Day at a Time" in 2017. The new ODAAT features a Latinx cast, including Justina Machado, Isabella Gomez, Marcel Ruiz and the incomparable Rita Moreno. The show follows the life of single mom Penelope (Machado) as she attempts to have a fulfilling career as a nurse while raising her two teenage kids with the help of her mother, Lydia (Moreno). Although the show was cancelled on Netflix — and rightfully saved by the Pop channel — the first three seasons are still on the streaming service to enjoy. The fourth season is currently airing and can be viewed on the Pop TV website.
"One Tree Hill" (Hulu)
Teen dramas always seem to go on forever, and "One Tree Hill" is certainly proof of that. Over its nine seasons from 2003-2012, the show's characters became household names and the subject of many classroom discussions. The series is mainly focused on Lucas Scott (Chad Michael Murray) and his toxic relationship with his half-brother Nathan (James Lafferty) and their deranged father, Dan. However, the show's side characters definitely made their claim to fame thanks to well-written subplots throughout the series. Also starring Hilarie Burton, Sophia Bush, Bethany Joy Lenz and Stephen Colletti, among many others, "One Tree Hill" has become one of the most quotable teen dramas of the 21st century. If you've got plenty of time on your hands and want to listen to some great music along the way, tune into this hit, currently streaming on Hulu.
"Fleabag" (Prime Video)
If you tuned into the Emmy Awards or the Golden Globes in recent years, you probably heard "Fleabag" repeatedly win in various categories. The British comedy stars Phoebe Waller-Bridge as the eponymous Fleabag, Andrew Scott as the priest and Academy Award winner Olivia Colman as Fleabag's godmother. The show was based on Waller-Bridge's one-woman show that she initially performed in 2013 as a challenge from a friend. It was soon picked up by the BBC network and has since received widespread acclaim from critics for its humor and originality. While only two seasons consisting of 12 episodes exist on Amazon Prime Video, Waller-Bridge has been working on a new show called "Run" for HBO as well as co-writing the screenplay for the upcoming Bond film "No Time to Die."
Now is the perfect time to catch up on all of those shows you've been meaning to watch. Jump into your comfy clothes, hop on the couch and prepare for the ultimate binge-watching session.
This article is presented by Zimbrick European.