4 Haunted Attractions in Oklahoma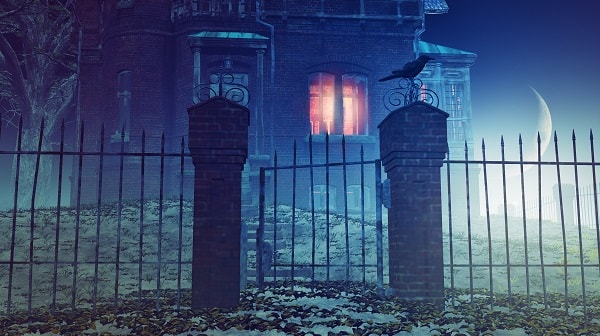 Looking for a good scare? Then map out the following haunted attractions in Oklahoma. These sites in the Sooner State will have your skin tingling, the hair on your neck standing on end and your heart racing.
Guthrie Haunts Scaregrounds
There are approximately 30,000 square feet of alarming terrors on the
grounds of Guthrie Haunts
. Thanks to its massive size and indoor/outdoor frights, the Guthrie-located attraction has earned bragging rights as a "Super Haunt." Nestled at 4524 Riverside Circle, past the Cimarron Bridge on Highway 77, Guthrie Haunts promises a scary good time. Bone-chilling surprises lurk behind every nook and cranny of the interactive haunted house, which boasts moving floors and unlit rooms. Guthrie Haunts will welcome visitors through the month of October and during the first two weekends of November.
The Sanctuary
Horror movie fans will feel like they are part of the action at
The Sanctuary in Oklahoma City
. The haunted attraction takes Hollywood-style movie sets and transforms them into frightening scenes, the perfect backdrop to your haunted experience. Special effects will have your senses on high alert as you meander through what was said to be built as a refuge for patients suffering from mental illness and as a leading institution in the study of neurology. Through November 2, "The Mouth of Madness" will be presented by The Sanctuary Psychiatric Institution.
Halloween Festival
On Fridays and Saturdays from September 27, through October 26, The
Castle of Muskogee hosts its annual Halloween Festival
. Combining everything you love about fall with Halloween frights, chills and scares, the Castle also features a marketplace overflowing with unique treasures and crafts. Inside the Castleton Village, you'll have nearly 14 acres to explore, shop and indulge in delicious treats and drinks. Costume accessories are also available for purchase. Once you've summoned your courage, grab your tickets for the haunted attractions. You can choose among 11 haunts. Earning five-skull ratings are the haunts Domus Horrificus, Trail of Blood and the Dark Tower Zombie Hunt. Halloweenland is the ideal spot for kids aged eight and under who want to experience a fall-themed carnival. Take a ride on the Halloween Train to see all of Castleton Village. Casa Morte earns a four-skull rating while the Haunted Hayride and Ultimate Maze still serve up plenty of scares with ratings of three skulls. Be sure to factor in some time to check out a show on the Chessboard Stage.
Hex House
Children under the age of 13, people afflicted with a medical condition or who have problems with their heart, neck or back and pregnant women should not visit the
Hex House in Tulsa
. Described as "one of the most extreme haunted attractions in America," Hex House is terrifying. The walk-through attraction boasts detailed, gruesome sets designed to plunge you into a walking nightmare. You'll need to keep your wits about you as you move through the attraction — the actors of Hex House will reach out and grab you. The Hex House features three attractions for your terrifying amusement — Hex House, Rise of the Living Dead and Westside Grim.
Are you ready to brave the dark, the unknown and terrors beyond your wildest imagination? If so, these Oklahoma haunted attractions should definitely be on your radar.
This article is presented by Lexus of Tulsa.