Try These 5 Beginner Knitting Projects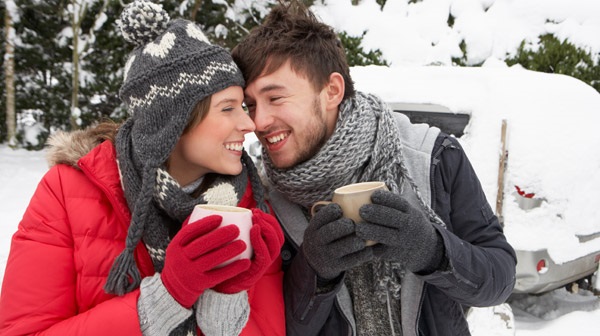 Cold weather is the perfect time to try your hand at making hand-knit items you can wear, use or gift. Here are five easy projects to launch your new hobby.
Finger-knit rope trivet
Even if you have yet to master the art of plying two needles, you can still dominate this easy
finger-knit rope trivet
from Anne Weil's blog Flax & Twine. The only two items you'll need are 10 yards of 1/4-inch wide cotton sash cord and packing tape (to keep the rope from fraying). Follow the pattern's walk-through instructions to finger-knit approximately 55 rows of the cord. You'll then coil the knit cord into a circular trivet and weave the rope "tails" through the center of the trivet so it holds its shape.
Textured dishcloth
Brittany Dickson from Just Be Crafty shares how to make a
textured dishcloth
to brighten up your kitchen or a friend's. Before starting, gather a yarn needle, one skein of Lily's Sugar and Cream yarn and US size 8 knitting needles. Per her instructions, you'll cast on 32 stitches, then knit and purl your way through the pattern until you have a square. To finish the project, simply bind off then cut the yarn and weave in the ends.
Boot cuffs
Ease your way into wearable projects with these simple-to-assemble
boot cuffs
from Simply Notable's Julie Tarsha. Whether you keep them or give them as a present, these cuffs will help stave off winter's chill. The pattern recommends using US size 6 circular needles with 110-150 yards of worsted weight yarn. You'll also need a tapestry needle and buttons, to finish up the project. Julie's instructions will guide you through the gauge and waffle stitch pattern you'll need, and will clearly describe each step of the project from start to finish to help ensure a successful end product.
iPhone cover
Know someone that's always dropping their smartphone? Make them this color-block
iPhone cover
to help shield their gadget from scratches and cracks. Just Be Crafty gets the credit for this beginner-friendly pattern. You'll need the following items before beginning the project: a set of US size 5 double-pointed needles, worsted weight acrylic yarn in two colors, a small crochet hook or yarn needle, stitch markers, tape measure, button, thread and needle. Navigate the instructions on the blog and check your work against the pictures of each step to help stay on track while you knit.
Garter-stitch blanket
If you're in the mood for a slower-paced project, try the
Stormy Weather Blanket
, courtesy of the Bernat Design Team. Don't be intimidated by the scope of the project; it's constructed completely in garter stitch which makes it great for newbies. You'll need six (258-yard) balls of Super Bulky/Super Chunky yarn and 19- or 15-millimeter circular knitting needles. Simply follow the step-by-step instructions until you reap the rewards of the finished product — a durable blanket measuring about 58-by-62 inches.
Cultivate your knitting skills as you work through one or more of these intuitive projects. You might just discover a new favorite way to relax as you create useful garments and items that will last for years to come.
This article is presented by Zimbrick European.