Creative Ways to Celebrate Black History Month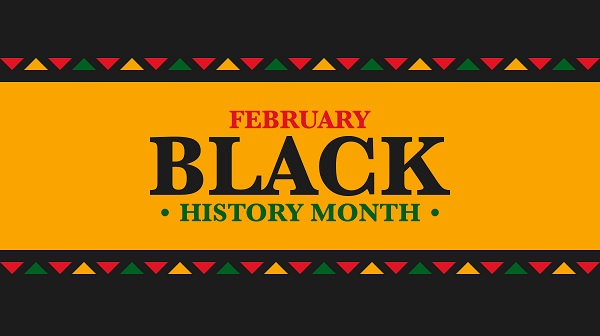 Black History Month takes place every February. This month presents a prime opportunity to learn more about the past and how it continues to inform life today. No matter your race or ethnicity, here are several ways to celebrate the month in ways that honor Black heritage while supporting Black communities and cultures in the present.
Learn about Black history in your community
Black History Month is about more than famous names like Martin Luther King Jr. and Harriett Tubman. It's about recognizing and celebrating the history that's all around you. To start informing yourself, you could visit a nearby Black history museum or historical society, ask for research recommendations from your library, or get in touch with a local Black-led nonprofit or news organization. The people in your life can be another great resource for learning about Black history. Older friends, relatives, and community leaders often have fascinating stories and memories to share.
Try some traditional Black cuisine
Food has long been a key element of the Black experience in America. With dishes like collard greens, Hoppin' John, and boiled or fried meats, enslaved people fused traditional African cooking techniques with the foods that were available to them in America — then passed the recipes down through the years. To deepen your understanding of this aspect of Black history, try some carryout from a local soul-food restaurant or dig out an old family recipe. You could also consult a growing number of cookbooks that combine delicious recipes with crucial context about the historical significance of traditional Black foods and cooking techniques.
Read books by Black authors
Deepen your knowledge this month by reading books written by Black authors. Whether you choose classic fiction by writers like Toni Morrison or James Baldwin, verse by poets like Kevin Young or Rita Dove, or historical works by scholars like Annette Gordon-Reed or Henry Louis Gates, you're sure to learn something new and encounter fresh perspectives. For gripping entertainment, you can't go wrong with science fiction by N.K. Jemisin, mysteries by Attica Locke, or romance novels by Alyssa Cole. Are Black authors already integral to your reading habits? Try branching out to Black-authored books in fiction genres or nonfiction topics you wouldn't normally gravitate toward.
Support Black artists
Throughout American history, Black artists have created amazing work and brought joy, enlightenment, and enrichment into the lives of millions. This vital cultural work continues today, and you can support it by increasing your investment in Black creators and their art. Whether you're shopping online or in your community, prioritize buying paintings, drawings, jewelry, and other pieces by Black artists. Seek out songs and albums by Black musicians — and instead of just streaming the music, buy a download, a CD, or a vinyl record. With a bit of online searching, you can also find outstanding work by a growing number of Black filmmakers, podcasters, video game designers, comic book artists, and other creators.
Make the most of Black History Month and celebrate with a few of these ideas. It's a great way to educate yourself, build awareness, and feel connected to the challenges and accomplishments of previous generations.
This article is presented by Stadel Volvo.