How to Keep Your Skin from Drying Out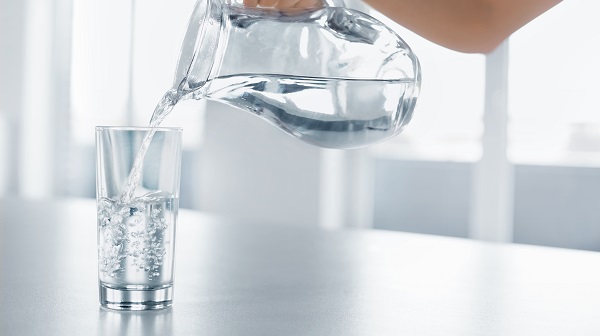 Dry skin isn't just an eyesore, it can be itchy and uncomfortable. Restore moisture to your skin with these helpful strategies.
Smarter showering
Limit the length of your showers, aiming for 10 minutes or less, as the American Academy of Dermatology Association recommends. Also, make sure the water temperature is warm instead of hot. You also want to select a gentle, preferably fragrance-free, soap or body wash. Healthline recommends using a skin cleanser instead of a soap, suggesting brands like Cetaphil and CeraVe.
Post-shower skin care
After bathing, refrain from rubbing your skin with the towel. Instead, gently pat yourself dry. Apply moisturizer to your whole body as soon as you can after exiting the shower to seal in as much hydration as possible, as the AADA suggests.
Protect your skin from rough clothes
Avoid wearing clothes made from scratchy fabrics like wool and choose softer fabrics like cotton or silk, as Healthline advises. Though, if you have to wear wool sometimes — like a suit jacket for an interview — wear a softer shirt underneath to prevent chafing.
Ditch the harsh detergents
If your skin is severely dry, you might want to re-evaluate the laundry detergent that you use. Some detergents contain fragrances and certain chemicals that can cause skin irritation. Per Healthline, choose fragrance-free laundry detergent with a hypoallergenic label.
Protect your hands
Put on gloves when outside in cold or damp weather to shield your skin from the elements. It's also a good idea to wear rubber gloves when washing dishes or using cleaning supplies, as the AADA advises.
Seal your lips
Make a habit of applying a moisturizing lip balm or gloss throughout the day and keep it by your bed at night. The Skincare Edit's Michelle Villett recommends products with the following protective ingredients: beeswax, lanolin, castor oil, vitamin E and sunscreen.
Lower the temperature and increase the humidity
Consider turning down the thermostat instead of cranking up the heat to a cozy temperature. Heated air can dehydrate your skin. Another wise idea is to invest in a humidifier for your office or home, as the AADA confirms. Whether it's an area humidifier or one for the entire house, it will help your skin retain moisture.
Curb bad habits
If you have a habit of licking your lips, it's time to break free from this harmful practice. While saliva temporarily adds moisture to your lips, it ultimately dries them out with the enzymes it contains, as Dr. Vivian Shi, dermatologist and assistant professor at the University of Arizona shared with Elle.com's Baze Mpinja. Instead, reach for the lip balm when you feel that your lips are getting cracked.
Try facial masks and mists
Another good idea is to step up your skin care regimen. Incorporate face masks and facial mists into your arsenal of moisturizing products. Dr. Shi also recommends overnight "sock and glove therapy" for chapped hands and feet. Simply cover them with lotion or cream, then put socks over them while you sleep.
Apply these simple practices to start reaping the benefits of hydrated, smooth skin. And don't be surprised if your friends start asking you for skin care tips.
This article is presented by VanDevere Auto Group.