Truly Zero Due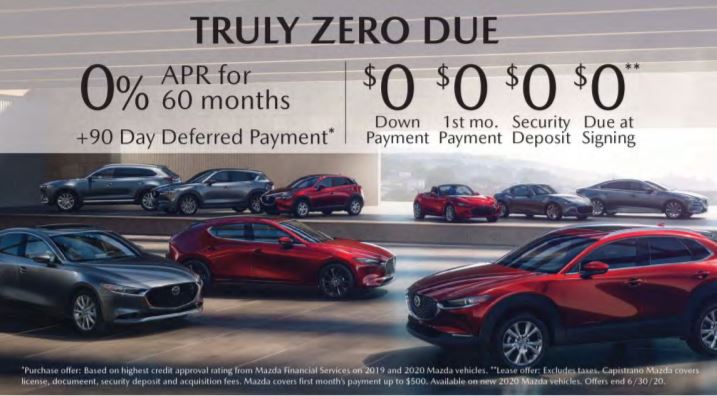 TAKE ADVANTAGE OF TRULY $0 DUE AT SIGNING LEASES DURING THE RED
HOT SUMMER EVENT
The Red Hot Summer Event is going on now at Capistrano Mazda and we're offering
truly $0 due at signing leases on all new 2019 and 2020 Mazda vehicles!
That means no down payment.
No first month's payment.
No security deposit.
No surprises like license or document fees.
Or choose 0% APR for 60 months and 90 day deferred payment.
No matter what new Mazda you choose, there is no wrong way to take advantage of
zero!
Click
here
to view our current inventory.