How Lexus is Helping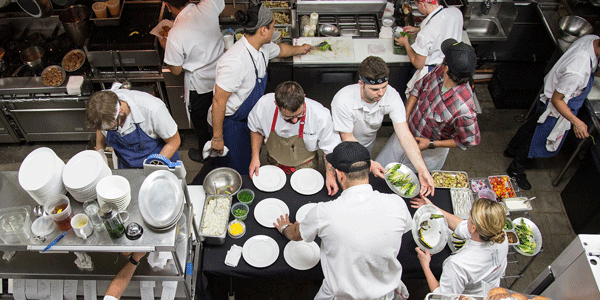 The giving mindset, a characteristic common among Lexus drivers, is not only shared by Lexus, it's woven deeply into the company's ethos—a dedication to always taking care of people first. This is precisely why Lexus has been working to help those in need during the current crisis, especially at local levels. Just a few examples:
Contributions to key organizations:
If you're a Lexus driver looking for recommended philanthropy, know that Lexus has been contributing to entities such as
United Way
, which assists those in need with food, water, and other emergency relief, as well as
Boys & Girls Clubs of America
, whose array of services include childcare and basic needs coverage for first responders and healthcare workers.
Manufacturing expertise for medical supplies:
The same manufacturing proficiency that went into your Lexus vehicle is now also being directed to medical equipment—Lexus facilities and its partners are fabricating face shields, face masks, and other key medical supplies needed during the COVID-19 pandemic.
Help for healthcare workers:
Many Lexus dealerships are supporting healthcare professionals in their communities. One Ohio dealership, for example, is offering vehicle servicing discounts to employees at a local children's hospital. Another Lexus dealership, in Illinois, has helped raise thousands of dollars to supply meals to medical staff on the front lines of the pandemic.
Support for small businesses:
Lexus dealerships are also thinking about the businesses in their communities that are facing challenges, especially restaurants. Consider the Illinois dealership mentioned above that's raising money to provide food for medical personnel: It's purchasing the food as meals from local restaurants to help them stay afloat. Another dealership, in Tennessee, is helping restaurants offset their losses by purchasing gift cards for customers. And in Texas, the Houston Lexus Dealers Association is donating $10,000 to local restaurant workers.
Leveraging the Lexus Culinary Masters:
The Lexus Culinary Masters—the elite team of top chefs partnered with Lexus—are using their influence to help their cities, thanks in part to Lexus assistance. Lexus donated $50,000 to seven Culinary Masters and is allowing them to decide how the funds can be used to assist their local communities.
Dominique Crenn, for example, the Michelin-starred chef who heads the prestigious Atelier Crenn restaurant in San Francisco, is using a portion of the money to help her team prepare and deliver an estimated 220 meals a week for the medical staff at UCSF Medical Center. In New York, Chef Carlo Mirarchi is harnessing a portion of his donation to prepare meals for staff at various NYC hospitals. And in Los Angeles, Jon Shook and Vinny Dotolo, co-owners and chefs of the city's famed Animal restaurant (and several others), are using their Lexus contribution to prepare take-away meals for unemployed restaurant workers.
By Brian Gill