Congratulations on Your Retirement, Jim Aldridge!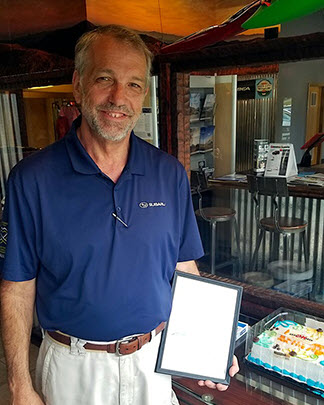 From all of us at his Prestige Family, wishing Jim Aldridge a happy & prosperous retirement. Jim was with Prestige Subaru for 7 years. During that time, he always had a smile & offered a helping hand to every one of his customers & co-workers without hesitation.
It was a pleasure getting to know you and working alongside you Jim - you will be truly missed by many!