5 Best Movies About Summer Camp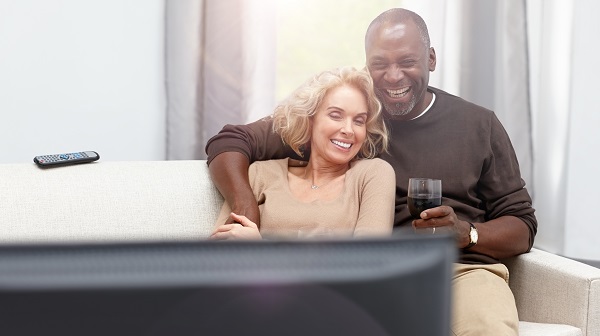 Whether you attended a summer camp as a youngster or not, you almost certainly have an idea what they're all about thanks to the dozens of movies that use them as backdrops for romance, hijinks and coming-of-age stories. If you're looking to relive a bygone summer of fun or indulge in a nostalgic movie from your childhood, these five films are just what the camp doctor ordered.
"Meatballs"
"Meatballs" may be the quintessential summer camp movie. It's got all of the elements: pranks on the camp director, a group of misfit kids who form a bond, shallow but endearing romantic subplots and even a camp full of snooty rich children on the other side of the lake. What it may lack in originality it more than makes up for with a heaping dose of memorable moments and breakout performances. "Meatballs" holds the distinction of being the first film Bill Murray ever starred in, and it helped launch the career of director Ivan Reitman, who would later go on to direct hits like "Stripes" and "Ghostbusters." It also spawned the timeless line, "It just doesn't matter!"
"The Parent Trap"
If you were born any time since the 1960s, odds are you know the story of "The Parent Trap." Two 11-year-old girls — twins who were separated at birth by their parents — meet at a summer camp and launch a cunning plot to get their mom and dad back together. In the 1961 original, the twins were portrayed by Hayley Mills, and the 1998 remake saw Lindsay Lohan's film debut in the same role. If by some miracle you've never seen either version — or, less surprisingly, never read the 1949 German novel upon which both films are based — it's worth a shot. If you enjoy schmaltzy romance and stories of sisterhood, "The Parent Trap" is the movie for you.
"Friday the 13th"
There's a world of difference between the childlike innocence of "The Parent Trap" and the grizzly, considerably more adult approach taken in 1980's "Friday the 13th." The story is set to the backdrop of the newly reopened Camp Crystal Lake, which was closed after multiple incidents, including a double murder in 1958, several fires, a case involving poisoned water and the drowning of a young boy in 1957. Despite the camp's concerning history, a group of camp counselors meets there to refurbish the cabins and facilities for the upcoming season. Naturally, things don't go as planned, as they're picked off one by one by an unknown killer. It's not the most uplifting camp movie, but its influence can't be denied.
"Camp Nowhere"
"Camp Nowhere" is far from the best-reviewed film on this list, but over the years it's become a cult classic. The plot follows a group of kids who don't want to go to the dull summer camps their parents want to send them off to. Instead, a clever lad named Morris "Mud" Himmel cooks up a plan. He convinces a morally dubious theater teacher to have everyone's families send them to a new camp, which, in reality, is an abandoned hippie commune. Soon, the site is a completely unrestrained kids' paradise, and things get a little bit out of hand. It may not be brilliant, but it's a charming way to spend 90 minutes with your family.
"Moonrise Kingdom"
If you've ever seen a film by Wes Anderson, you know not to expect normality, and "Moonrise Kingdom" is no different. It all starts when 12-year-old Sam Shakusky meets 12-year-old Suzy Bishop while he's participating in a Khaki Scout trip at Camp Ivanhoe. The two form a connection that quickly turns into young love, and they conspire to run away together during the next year's Khaki Scout outing. Once their plan springs into action, Scout Master Randy Ward tasks the other scouts to use their outdoor skills to mount a search party and recover Sam. Of course, a merry chase ensues, accentuated by Wes Anderson's quirky sensibilities.
Whether you want a family-friendly tale, a classic camp story, a slasher flick, or a charming indie film, these five movies about summer camp are sure to entertain and delight.
This article is presented by Autohaus on Edens.