Audiobooks to Keep You Entertained on Long Drives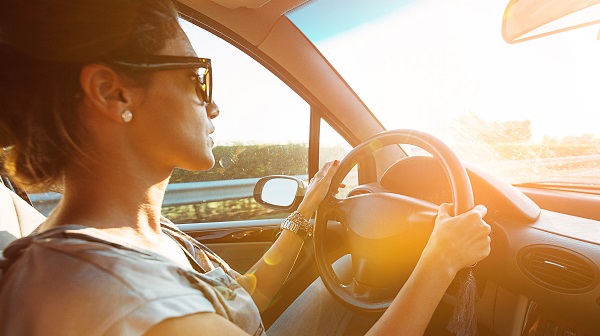 Just as travel can broaden your horizons, so can a good book. Whether you're looking to get lost in an adventurous tale, pick up a few fascinating facts, or gain a deeper understanding of history, audiobooks can turn a monotonous drive into an engaging experience. Here's a look at a few picks to keep you company on the road.
"What If? Serious Scientific Answers to Absurd Hypothetical Questions" by Randall Munroe
Whether you've got a carload of curious kids or simply enjoy filling your brain with fun facts, "What If?" is the perfect companion for a long drive. Written by the creator of the popular "xkcd" webcomic, you don't have to be a science nerd to enjoy exploring the wacky scenarios presented by this book. From predicting the outcome of a robot rebellion to calculating the odds of finding your soul mate, Munroe offers answers to all the questions you never knew you had. And thanks to his wicked sense of humor, this book is much more like a "Mythbusters" marathon than a high-school science text.
"Where the Crawdads Sing" by Delia Owens
Delia Owens' debut novel, "Where the Crawdads Sing," impressed critics, who praised its lush illustration of life in the marshlands of North Carolina. The story defies genres — it's got a pinch of romance, a sprinkle of mystery, and a dash of tragedy, which all adds up to a story that The New York Times calls "painfully beautiful." And clocking in at over 12 hours long, this celebration of coastal life is perfect for lending some atmosphere to your next drive through the Southeast.
"A Walk in the Woods: Rediscovering America on the Appalachian Trail" by Bill Bryson
Want to experience the Appalachian Trail without ever leaving the highway? Check out "A Walk in the Woods" by Bill Bryson, an irreverent memoir about one of the nation's most famous hikes. Bryson's snarky storytelling humorously illustrates the nitty-gritty details of life on the trail — all without sentimentality or pretense. From quirky outdoor adventurers to hungry bears, this piece lets you experience all the flavor of Bryson's misadventures, without suffering through the soreness and blisters that accompany hiking the 2,190-mile footpath.
"The National Parks" by Dayton Duncan and Ken Burns
If you're looking to do your research before you head out on a journey into the wild, listen to "The National Parks" by documentarian Ken Burns and screenwriter Dayton Duncan. Created as an accompaniment to the 12-hour-long PBS documentary series, this audiobook stands on its own as an engaging, educational experience. It explores some of the country's most beautiful and popular destinations, including the Florida Everglades, Montana's Glacier National Park, and the iconic Big Bend in Texas. No matter where your road trip takes you, you may find that this compelling tale leaves you with a greater appreciation for our nation's history of conservation.
Whether you're heading across the country or simply to the next state over, a good audiobook can make any journey more fun and memorable.
This article is presented by Lexus of Henderson.