4 of the Best Original Streaming Movies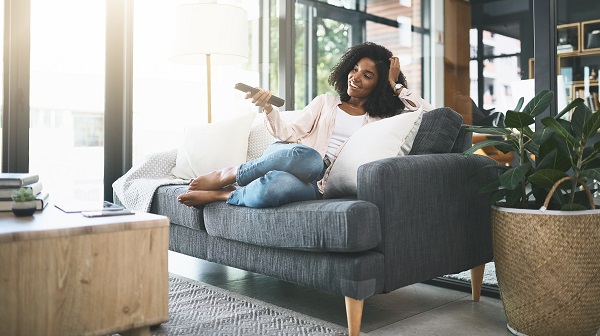 Spending some extra time inside doesn't have to be a bad thing. With streaming services like Netflix, Hulu, Disney Plus and more offering hours of original content, finding something to watch is as simple as a click of a button. Among the endless scrolling are some pretty great original films that you should definitely check out on your next movie night.
"To All the Boys I've Loved Before" (Netflix)
Based on the best-selling young adult romance written by Jenny Han, "To All the Boys I've Loved Before" follows the life of Lara Jean Covey as she is suddenly thrown into a fake romance with a real-life crush. Starring breakout star Lana Condor as Lara Jean and newly named heartthrob Noah Centineo as her crush and fake boyfriend Peter, this cute movie is perfect for a girls' night in. Not only does the story focus on the struggles of high school, but it also covers important issues like sexism, racism and the stress that comes from a single-parent household. Once you've finished this entertaining film, check out its sequel, "To All the Boyd: P.S. I Still Love You," which stars Jordan Fisher as one of Lara Jean's other crushes that's mentioned in the first film.
"Big Time Adolescence" (Hulu)
As the only original film on Hulu that's not a horror flick or a documentary, "Big Time Adolescence" fills a laugh-sized hole with endearing humor. The film stars Griffin Gluck as Monroe "Mo" Harris, a teenager who is coming of age with the guidance of a destructive college dropout — who happens to be his best friend — played by "Saturday Night Live" star Pete Davidson. After premiering at the Sundance Film Festival last year, the movie received positive reviews from critics. It currently has an 85% approval rating on Rotten Tomatoes and was called "funny, heartfelt and brought to life by a smartly assembled ensemble."
"Chasing Happiness" (Amazon)
Although it's technically a documentary, "Chasing Happiness" is still 96 minutes of heartwarming, shocking and inspiring entertainment. It follows the lives of the Jonas Brothers as they prepare to record their first album since going on hiatus in 2011. The doc covers everything you've always wanted to know about the brothers, including what really went down when they decided to temporarily part ways as well as how strong their bond truly is. You also get some insight into their early childhood in New Jersey and their rise to success on the Disney Channel and beyond.
"Noelle" (Disney Plus)
When Disney Plus first debuted in November last year, most people were enamored with all of the older shows and movies they fell in love with as children. But what might have fallen through the cracks for some is the charming holiday film "Noelle," starring Anna Kendrick and Bill Hader. After the untimely death of Santa five months before Christmas, his son Nick (Hader) is struggling to find his groove as the main man of cheer. After giving her brother some not-so-great advice, Noelle (Kendrick) travels to Phoenix, Arizona, to try and convince her brother to return to his duties at the North Pole. As cheesy as it might seem to be, this film is great for enjoying some holiday cheer on a dreary day.
Whether you want to feel like it's Christmas in the middle of April or you want to travel back to high school and deal with endless crushes, these original streaming films will definitely fill up some time when you find yourself stuck at home. Turn on the television, grab a blanket and hunker down for a night of laughs, tears and everything in between.
This article is presented by Sunny King Honda.