5 Dessert Destinations in Ohio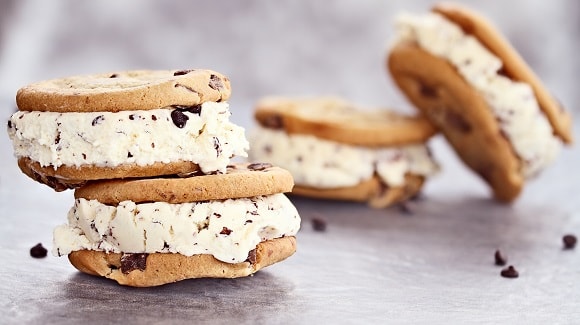 The Buckeye State is known for its natural beauty, bustling cities and the innovations of the Wright Brothers. With the following list of sweet shops, it should definitely add dessert-lovers paradise to its claim to fame. Take a sweet tour of Ohio with these dessert destinations.
Sugar Me Desserterie
Located at the end of River Street in Coach House Square in Chagrin Falls,
Sugar Me Desserterie
has so much sweetness to offer. With cakes, pies, pastries and brownies all made from scratch, the sweets eatery will make it deliciously difficult for you to choose. Miniature desserts including mini cupcakes and cookies are also on the menu. To wash down the sweetness, opt for hot cocoa, tea or coffee. In addition to its long list of available treats, Sugar Me Desserterie will customize your order, making any event you throw even sweeter.
Hello, Honey
Made with fresh ingredients with zero artificial flavors or colors in small batches since 2012, the ice cream confections at
Hello, Honey
in downtown Cincinnati burst with unforgettable flavors and decadent sweetness. Currently, you can choose inventive flavors such as charcoal black sesame, banana honeycomb, espresso nut brittle, honey lavender and strawberry sorbet. If you prefer to have your ice cream brought to you, Hello, Honey also specializes in event catering.
Coquette Patisserie
One bite at
Coquette Patisserie
in Cleveland will transport you to Paris, France. The menu overflows with flavorful macarons. Choose from ones in stock or opt to special order your favorite flavor. Fruity options include Lingonberry, cantaloupe-paprika, mixed berry, pomegranate, ginger apricot and Drunken Ohio sour cherry. If you prefer your macarons to be infused with chocolate flavor, you have plenty to choose from including chocolate orange, Guinness float, milk chocolate chai, spicy Mexican chocolate and Rosemary milk chocolate. Amaretto, praline, black walnut banana and peanut butter banana are on the nutty list. There are spirited and specialty macarons to choose from, too.
Pistacia Vera Pastry Kitchen and Cafe
Founded in 2004 by a brother-sister team,
Pistacia Vera Pastry Kitchen and Café
in Columbus offers a robust menu of sweet confections, delicate pastries and croissants, flavorful cookies and other decadent desserts. The Parisian macarons burst with flavors like vanilla bean, yuzu guava, honey jasmine and apricot elderflower. You have three choices of eclairs — classic, strawberry passion fruit and crème brulee. The fresh lemon tart elicits a pleasant pucker, while the cocoa buttermilk cake is a rich indulgence of chocolatey-goodness, and it's nut-free.
Mehaffies Pies
Mehaffies Pies
in Dayton has been the pie destination for Miami Valley since 1930. With a long list of flavors as well as seasonal favorites, the pie shop is a hometown favorite. Pie flavors from lemon meringue, peanut butter and sugar cream to strawberry, apple and pumpkin are Mehaffies Pies' calling cards. The Dayton dessert destination also features "New York Style" cheesecake, chocolate cheesecake, Boston cream cake, pumpkin roll and carrot cake.
From ice cream and pastries to pies and cookies, the state of Ohio has a lot to offer in sweet treats.
This article is presented by VanDevere Auto Group.