BMW and Courageous Encourage You to "Make Life a Ride"
Latest episode of "The Joy of What's Next" video series shines a light on the joys of riding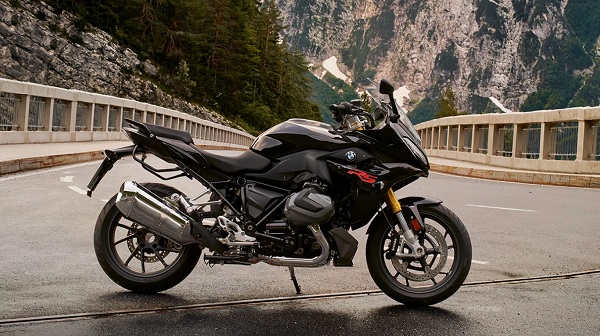 Joy is a feeling that's inherent to riding on trails, through the desert and on the open road. BMW and Courageous, the CNN brand studio, focus on that unique sense of pleasure with the latest entry in its "The Joy of What's Next" video series. Starring Mariana van Zeller, the Peabody Award-winning correspondent for National Geographic Channel, these videos spotlight members of the BMW family to demonstrate how they help share joy with the world.
The most recent entry in the series is "Make Life a Ride," which sees Zeller hitting the track with BMW Motorrad Head of Region Americas Trudy Hardy. The pair meets up at the BMW Performance Center West at the Thermal Club in California, giving Hardy the opportunity to talk about her love of riding and show off the capabilities of several bikes. Helping her out are Jocelin Snow, a member of the BMW International GS Trophy team, and land speed record-holder Erin Sills, who broke the mark on a BMW S 1000 RR.
"The technology that we have on the bikes is incredible," Hardy tells Zeller. "I really like the fact that we're trying to balance the features that can drive us into the future, but always letting the rider stay connected to the motorcycle itself."
Sills says that while there are different styles of riding for different people, riders are all part of a large, shared community. BMW Motorrad accommodates those differences with a range of unique bikes like the sporty 2020 R 1250 RS, the rugged 2020 F 900 XR and the all-new and instantly classic 2021 R 18.
Previous entries in "The Joy of What's Next" include interviews with BMW sound designer Renzo Vitale, award-winning composer Hans Zimmer and BMW Technical Product Manager of Autonomous Driving Falk Schubert.
This article is presented by The BMW Store.