Classic Operas Modern Music Lovers Will Enjoy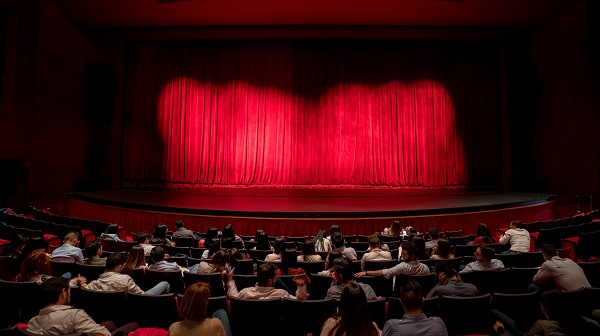 Few musical forms are as polarizing as opera — listeners tend to either love or hate it, if they're not scared away altogether by its seeming complexity. Despite this reputation, the best operas overflow with memorable melodies, compelling drama and colorful characterizations — often featuring some of the planet's most talented singers. If you'd like to investigate the world of opera for yourself, these five classic (and highly listenable) works make fun and accessible entry points.
How to listen
These operas are all quite long, so use your favorite music streaming service to hear key excerpts if you're not ready to commit to a full performance. Live opera adds spectacular visuals to the music, so you may also want to check out a performance on YouTube or by your local orchestra. Before you start listening, do an online search for the opera's text, which is known as the "libretto." This will help you follow along with the story and understand what's going on, especially with foreign-language performances.
Mozart's "The Magic Flute"
Created by the great Austrian composer Wolfgang Amadeus Mozart and first performed in 1981, "The Magic Flute" is one of the world's most beloved operas. The fairy-tale plot revolves around a prince and his efforts to rescue the Queen of Night's daughter from an evil priest with the help of an enchanted instrument. Brilliantly orchestrated music and beautifully expressive singing parts combine to make this opera a truly magical listening experience.
Beethoven's "Fidelio"
The German composer Ludwig van Beethoven is perhaps best known for his powerful symphonies, but his only opera is a masterpiece. "Fidelio," which premiered in 1805, tells the thrilling story of a woman's efforts to rescue her husband from political imprisonment. The opera's dramatic instrumentation, vocals and text pay a stirring tribute to love, freedom and the human spirit.
Rossini's "The Barber of Seville"
First performed in 1816, Gioachino Rossini's "The Barber of Seville" keeps audiences in stitches to this day. The Italian composer's comic opera centers on the quick-witted Figaro as he strives to outwit the sinister Dr. Bartolo and bring together the lovers Rosina and Count Almaviva. The opera's side-splitting comedic scenes and constant action are enthusiastically supported by lively orchestration and uproarious vocal performances.
Bizet's "Carmen"
The French composer George Bizet initially scandalized audiences when he debuted "Carmen" in 1875, but this opera's raw passion, rebellious spirit and ravishing melodies eventually made it an all-time favorite of music lovers around the world. Most iconic of all is the opera's title character, who dominates the action and drives the plot with her bold personality, blazing temper and defiance of societal norms.
Puccini's "La Boheme"
Known for its gorgeous arias (solo vocal performances) and duets, "La Boheme" has captivated listeners around the world ever since its debut in 1896. Set in Paris, this classic opera by the Italian composer Giacomo Puccini revolves around a passionate but doomed romance between the young writer Rodolfo and his lover, Mimi.
These five operas represent the pinnacle of the art form, but don't go in expecting anything like homework. Instead, prepare yourself for an enriching experience filled with timeless themes, pleasurable tunes and beautiful voices.
This article is presented by Zimbrick European.