Salt Lake City on a Budget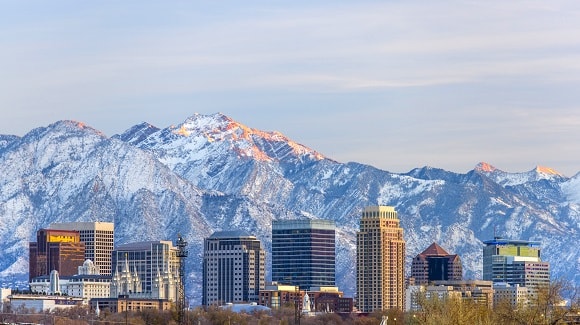 Boasting vibrant culture, fascinating heritage and incomparable natural beauty, Salt Lake City is an outstanding destination for adventurous travelers. From informative museums and historic sites to endless outdoor recreation opportunities, the city brims with inexpensive and free activities. And that affordability doesn't end at mealtime — no matter your tastes, you can easily find amazing restaurants that won't empty your wallet.
Thrifty things to do
Salt Lake City is home to many reasonably priced museums and attractions. For no charge, you can visit the
Daughters of Utah Pioneer Memorial Museum
to learn more about the area's history and heritage. Also free is the
Clark Planetarium
, where you'll find three stories of exciting interactive exhibits about Earth, the planets and the stars. For $11.95 (and less for kids), you can marvel at the colorful birds of
Tracy Aviary
, the country's oldest and largest free-standing aviary. On the campus of the University of Utah, the
Natural History Museum of Utah
and the
Utah Museum of Fine Arts
are a little more expensive — but on Wednesdays after 5 p.m., admission is just $5.
The Church of Jesus Christ of Latter-day Saints, widely known as the Mormon Church, is headquartered in Salt Lake City. The church's most spectacular site is
Temple Square
in the heart of downtown. Here, whether you're among the faithful or just curious, you can take in acres of gardens and fountains, tour the Joseph Smith Memorial Building and the Church History Museum, admire the enormous Salt Lake Temple or attend a rehearsal by the world-famous Mormon Tabernacle Choir.
A quick glance around will confirm that Salt Lake City is one of America's best outdoor recreation destinations. Surrounded by mountains, forests, deserts, lakes and reservoirs, the metro area offers endless free and low-cost spots to hike, bike, swim, kayak, sail, fish and watch birds. Just a few of the highlights include
Fifth Water Hot Springs
, the
Bonneville Shoreline Trail
,
Wasatch-Cache National Forest
, and the Great Salt Lake's otherworldly
Antelope Island State Park
. Salt Lake City is also a world-class skiing and snowboarding destination from November through April. Although this activity can quickly get expensive, resorts like
Sundance
and
Powder Mountain
offer good deals on lift tickets to help keep things affordable.
Economical eats
Salt Lake City residents enjoy a relatively low cost of living. Visitors can take advantage of this perk, too, thanks to the area's wide variety of reasonably priced restaurants. Local favorite
Chedda Burger
boasts a full menu of beefy goodness, with most options priced under $8. Open until at least 2 a.m. every night,
Pie Hole
serves up tasty pizza for less than $3 a slice. If tacos and burritos are more to your taste, visit
Barbacoa Mexican Grill
or
Chunga's
for delicious fare that won't break the bank. To really spice things up, sit down for a meal at
Chanon Thai Cafe
, which is famed for its affordable, authentic and tongue-searing cuisine.
When you're in the mood for a delicious (and budget-friendly) deli meal, head to one of four
Tony Caputo's
locations for a sandwich or to
Siegfried's Delicatessen
for Wiener schnitzel, bratwurst, potato salad and other German favorites. For vegan subs that even a carnivore will love, try
Bud's
, where every menu item is made with 100 percent plant-based ingredients. At
Oh Mai
, you can enjoy banh mi sandwiches, pho and other Vietnamese favorites — and every menu item is less than $8.
Whether your ideal vacation consists of outdoor thrills, rich cultural explorations or a little of both, a trip to Salt Lake City will present you with a wealth of fun things to see, do and eat — all at a price your budget can handle.
This article is presented by East Hills Chrysler Jeep Dodge Ram.