Flipping Furniture for Beginners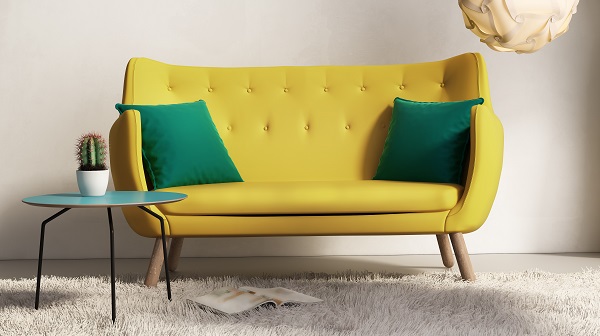 If you possess painting and carpentry skills (or want to learn), why not try your hand at fixing up old and neglected furniture? With a little extra work, you can turn this fun hobby into a pursuit that's both profitable and fulfilling. Here's a quick guide to starting your very own furniture-flipping side hustle.
Find the right furniture
To turn a profit, you'll need to find inexpensive and suitable pieces of furniture to work on. Dressers, end tables, coffee tables, and cabinets are easy pieces to start with. According to Don't Work Another Day, you can begin by searching Facebook Marketplace, eBay, Craigslist, and other online sellers to find options near you. If you'd rather shop in person, you can find bargains at antique stores, thrift shops, flea markets, garage sales, and estate sales.
Not every piece of used furniture is a good candidate for flipping. Pieces with milder dents, scratches, and blemishes will be easier and more cost-effective to fix or repurpose than ones with heavier damage. You'll also want to keep an eye out for pieces that can be vastly improved with just a new stain job or coat of paint. Finally, it's best to select higher-quality furniture made of solid wood, as it's easier to refinish than furniture made of composite or laminate.
Refurbish it
When it comes to refurbishing furniture, you'll need the skills to get the job done. Depending on the piece you're flipping, you'll need to strip away old paint or stain, sand rough spots, fill holes, fix broken parts, apply new paint or stain, and perhaps even reupholster the seats. If you don't know how, you can learn how to do these things by checking out library books, consulting online video tutorials, or even taking an in-person class if they're available in your area.
You'll also need the proper tools and materials to make the most of your furniture-flipping venture. Paintbrushes, painter's tape, wood putty, sanding tools, and a glue gun are just a few of the items you'll need, along with paint stripper, paint or stain, sandpaper, and glue. Make sure you have an adequately sized and ventilated space to do your work as well, like a garage, a basement, or a shed.
Flip it
Once you've refurbished a piece of furniture, it's time to flip it! If you're looking for the easiest way to sell your restored piece, begin with a free listing on Craigslist, Facebook Marketplace, eBay, or another online site. Be sure to include plenty of clear, well-lit photos and a detailed, accurate description of what you're selling.
It's important to set the right price for your refurbished furniture. Vital Dollar notes that you need to set a price that's low enough that your piece will sell — but high enough that you can make a profit. Before deciding on a price, do some research to see how much similar items are selling for in your area. You'll also need to carefully track all your expenses — everything from the original cost of the piece itself to tools and supplies to marketing and delivery/shipping expenses — to help with pricing and ensure that your furniture flips remain profitable.
With the right planning and the right tools, flipping furniture can be a highly satisfying activity — and one that brings in plenty of extra cash.
This article is presented by Gold Coast Cadillac.