Fall Movie Premieres to Add to Your Watch-List
Five films to look forward to as summer winds down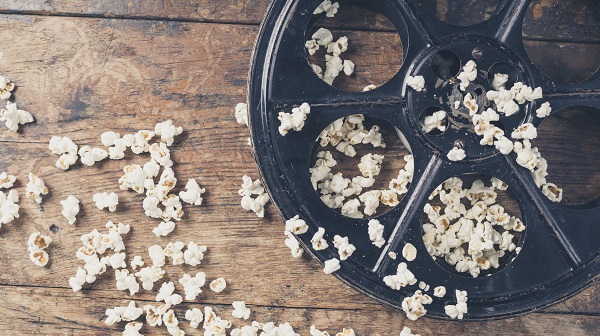 Who doesn't love sitting down to watch a good movie? Every year brings us a slew of new feature films to enjoy, and the second half of 2020 is packed with plenty of exciting cinematic options to choose from. From adventure and comedy to science fiction and superheroes, here are five movies you won't want to miss this fall.
"Mulan"
This much-anticipated live-action remake of the animated Disney classic sees the story of the girl who risked everything to protect her family's honor. As in the original film, a great war forces the Emperor of China to decree that each family should send forth a man to serve in the army. In order to spare her elderly father and save her country, Mulan (Liu Yifei) poses as a man and fights to protect both herself and those she loves. Reimagined in a grand and opulent scale, and with a brilliantly talented cast, this retelling is sure to entertain.
"Bill & Ted Face the Music"
The long-awaited third installment of the beloved comedy franchise, "Bill & Ted Face the Music" reunites Keanu Reeves and Alex Winter in a new musical adventure. With their rock 'n' roll days long behind them, Bill and Ted now face the pressures of family life and middle age. Worse still, they have yet to realize their ultimate dream: to write the greatest song ever written. However, fate has one more time-traveling adventure in store for the duo, and they set out to finally fulfil their destiny. This humorous and nostalgic sequel is shaping up to be the cinematic comedy event of 2020.
"Black Widow"
After an emotional scene from 2019's "Avengers: Endgame," Natasha Romanoff is back in this highly anticipated prequel starring up-and-comer Florence Pugh, Academy Award-winner Rachel Weisz and "Stranger Things" star David Harbour. The latest addition to Marvel's mega-successful cinematic universe pits Black Widow against the evil machinations of a conspiracy with ties to her past. With the aid of some colorful new characters, she sets out to face her demons once and for all. If you're a fan of Marvel's superhero epics, this film is not to be missed.
"Kajillionaire"
If you think you've seen Evan Rachel Wood at her best, you may want to wait until you've seen Miranda July's "Kajillionaire." Following the lives of a family of con artists, this crime comedy-drama is quirky, captivating and unconventional. Old Dolio Dyne (Wood) was raised to be a con artist and nothing more by her uncaring, manipulative parents (Richard Jenkins and Debra Winger). After the family invites a stranger (Gina Rodriguez) to help with their latest scam, their lives are all turned upside down when Old Dolio starts to realize her self-worth and brings her issues with her parents to the forefront.
"Candyman"
Horror mastermind Jordan Peele is back again with a new film that is sure to give you nightmares for days. "Candyman" is based on the short story "The Forbidden" by Clive Barker, in which a college student does her thesis on graffiti and, in the process, becomes enthralled in the urban legend of the Candyman. Although it's not the first adaptation of the story (another film debuted in 1992), this recent foray from Academy Award-winner Peele provides a more modern version of the cryptic story, with Tony Todd reprising his role as the titular villain.
Whether you're looking for a Sundance classic, a big budget superhero adventure or a spooky story just in time for Halloween, these films are some of the best set to premiere this fall.
This article is presented by Lexus of Henderson.