Streaming Services You Didn't Know Existed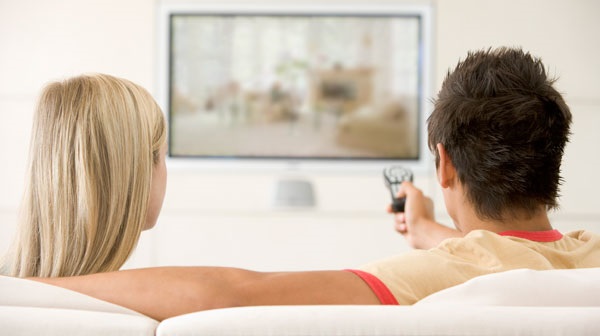 It's not exactly breaking news that streaming services are an enormous — and constantly growing — part of the entertainment industry. While industry giants like Netflix, Amazon Prime Video, Hulu, and Disney+ dominate the headlines and the market, there's a huge variety of lesser-known sites that deserve your attention. Here are a few of the best options.
Shout! Factory TV
If your film and TV tastes skew towards the old, the niche, or the just plain odd, then you're going to adore Shout! Factory TV. The organization started in 2002 with a desire to bring retro pop culture to the masses, and its current offerings live up to that goal. Want to watch two snarky robots and a put-upon man in a jumpsuit make jokes over some of the most hysterically misguided movies in the history of cinema? Check out "Mystery Science Theater 3000." Interested in exploring the films of Werner Herzog? They've got more than 15. Ever yearned to see William Shatner interview the other actors who played the captains of the starship Enterprise? It's there. The best part? It's all free.
Crunchyroll
Anime may not be for everyone, but it's enormously popular around the world. However, tuning in to the most recent installment of your favorite Japanese shows can feel like a hassle in America. That's where Crunchyroll comes in. The service hosts more than 15,000 hours of content, including popular programs like "Sailor Moon" and "Naruto Shippuden," as well as less mainstream series like "Yuri!!! On Ice." Most episodes are uploaded within an hour after they air overseas and are available with the original Japanese audio and English subtitles or English dubs. You can access a great deal of content for free if you're willing to deal with ads, but you can unlock the full catalog without commercials by upgrading to a premium account for as little as $7.99 per month.
VUDU
If you don't mind paying for access to movies that are fresh out of the theater or watching for free with a few ads, VUDU is the way to go. The site allows you to rent or purchase brand new films, often with a sizable discount depending on what deals it has running at the moment. Many DVDs and Blu-rays
™
even come with codes that you can redeem on VUDU, so you can secure a free digital version in addition to your physical purchase. If that's not enough, you can stream most movies in HDX — a specialized type of high-definition video that offers better quality than what you'll find with Amazon Prime Video.
The Criterion Channel
The Criterion Collection has long served as the gold standard for meticulously restored physical releases of beloved arthouse films, cult classics, and underappreciated foreign gems. In 2018, it launched the Criterion Channel — an all-digital way to showcase some of the best movies of all time. Offerings range from classics like Charlie Chaplin's 1917 film "The Immigrant" to Krzysztof Kieslowski's groundbreaking "Three Colors" trilogy to recent documentaries like 'The Eyes of Orson Welles." The service even routinely develops monthly themes or spotlights to introduce you to artists you may otherwise have missed, such as the films of "Lady Bird" director Greta Gerwig. Subscriptions start at $10.99 per month, but if you're a cinephile, The Criterion Channel is more than worth the price of admission.
Whether you're looking to spend a cozy night in with a familiar favorite or branch out into the more obscure corners of cinema, these streaming services are the perfect recipe for an evening of fun.
This article is presented by Stadel Volvo.