Subaru Sponsors Philadelphia Flower Show for 20th Year in a Row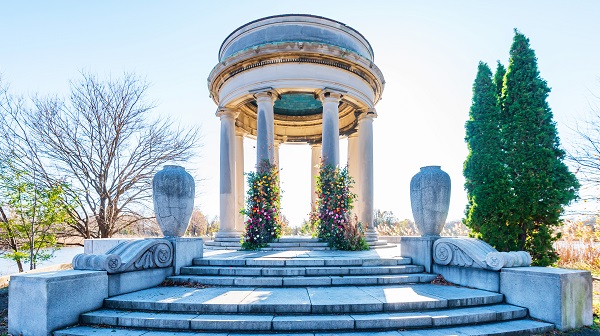 Each year, the Pennsylvania Horticultural Society (PHS) hosts the Philadelphia Flower Show, a "stunning and educational look at the world of floral design and gardening." It all started in 1829 and the show has evolved into the largest horticultural competitions in the world. Along with those vying for "Best in Show," guests can enjoy gardening activities, shopping, and delicious themed food.
For the first time ever, the Philadelphia Flower Show is being held outside at the historic Franklin Delano Roosevelt Park from June 5-13. As part of a 20-year partnership, Subaru will be the exclusive sponsor for the event. The automaker will host birdwatching areas with The Cornell Lab of Ornithology to help educate children and adults about various wildlife in the area. Additionally, workshops like "Potting Parties" will be hosted by Subaru alongside the Official Botanical Artist of the GRAMMY
®
Awards, Tu Bloom.
"Each year, the Philadelphia Flower Show inspires nature lovers to enjoy earth's natural beauty, while also gaining an understanding of how crucial it is to preserve it," said Thomas J. Doll, President and CEO, Subaru of America, Inc. "We at Subaru are proud to be a part of the Philadelphia Flower Show for the 20th consecutive year, bringing the visual delights of the show outdoors for all to enjoy."
The outdoor venue will not only serve as a gorgeous landscape for all of the botanical designs, but it will also make the event safer by providing socially distanced displays across 15 acres. The theme this year is "HABITAT: Nature's Masterpiece." The intent is to explore the beauty of life through the lens of nature with a diverse lineup of horticulturalists and designers.
Tickets for the Philadelphia Flower Show
are currently on sale
at $45 for adults 30+, $30 for those 18-29, $20 for children ages 5-17, and free for children four and under. Hours vary by day and your ticket will be reserved for a specific date and time to allow for social distance protocols.
This article is presented by Prestige Subaru.