Try These Innovative Online Cooking Classes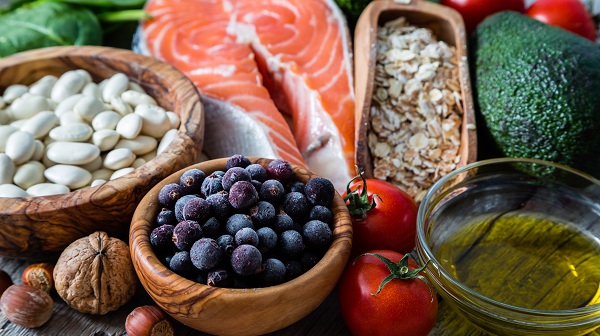 Getting into cooking can be both a fun and rewarding experience, but knowing where to start can be a challenge. Thankfully, the internet is home to many online cooking and baking courses that can help you get started. These fully remote classes offer first-time cooks the chance to learn the basics of the culinary arts and to create a variety of dishes in the comfort of home. Whether you're looking to master the craft or simply impress your friends and family, here are a few online cooking classes to consider.
Udemy
When it comes to online cooking classes, Udemy is known for being one of the most accessible to new cooks. The program offers a wide variety of different classes for everything from beginners to experts, ensuring that all skill levels are catered to. Courses include cooking and baking fundamentals, and even lessons on bartending and food serving. Over 100,000 different courses are available, with the price depending on what and how much you want to learn.
ChefSteps
If you consider yourself more of an adventurous cook, ChefSteps may be the online cooking program for you. Unorthodox methods and an emphasis on the fun of experimentation set this school apart, giving you a less by-the-book way to make your dishes. Thanks to a dedicated team of chefs, writers and videographers with a passion for teaching, ChefSteps has become a popular online destination for new chefs who want something a bit different. Access to their online courses costs $69 per year.
Delish
Making food as a family can be a joyful experience, and the classes offered by Delish allow you to experience the fun of cooking with your kids. Delish is a website dedicated to spreading culinary knowledge and helping new cooks answer any questions they may have about the craft. In addition to articles on a variety of topics, they also hold weekly online cooking classes on both Instagram and YouTube. These classes offer a unique, family-friendly learning environment, and can be accessed for free.
Masterclass
Masterclass is one of the world's leading learning portals. Aided by the expertise of legendary creators, you can gain insight into a dizzying number of creative endeavors. Those interested in cooking can learn from the best through Masterclass courses, each of which are taught by luminaries in the field. World-famous chefs like Wolfgang Puck, Dominique Ansel and Gordon Ramsay will give you an in-depth look at what it takes to be the best cook possible. All of these classes are accessible for $180 per year, and can be sampled for free via email.
Rouxbe
In the world of online cooking classes, it doesn't get much more prestigious than Rouxbe. Widely considered to be the leading online culinary school among industry professionals, Rouxbe has a reputation that can't be beaten. Those who sign up at the school will immediately gain access to 75 video lessons, personalized instructor support, hundreds of delicious recipes and more. You'll begin with 12 introductory courses and work your way through each lesson at your own pace. Rouxbe classes cost $80 per year, but for those who want to learn more before signing up, they offer a free 30-day trial.
The world of cooking is filled with both creative possibilities and opportunities for learning. With the right cooking classes and a few simple recipes at your disposal, you're sure to be creating culinary masterpieces in no time.
This article is presented by Joyce Koons Buick GMC.