Car Care: New Year's Resolutions for Your Vehicle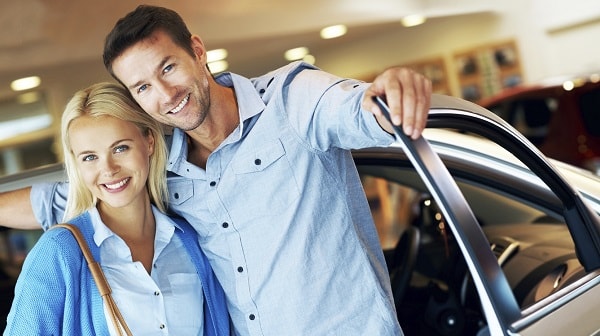 As you begin to prepare for the arrival of 2020, now is the time to commit to making better choices and treating yourself better. You should be making similar resolutions for your car, taking action in 2020 to improve its condition and operation in these ways.
Upgrade the oil
Engine oil is the lifeblood of your car, and if you're still using conventional oil, you aren't giving your car the best nutrients. Jerry Renshaw of Advanced Auto Parts advises starting the new year by switching over to synthetic oil. "Along with its superior engine protection and lubricating properties," Renshaw explains, "synthetic oil is more stable and won't thin out at high temperatures or thicken in the winter."
Because synthetic oil lasts longer before becoming contaminated and breaking down, you don't need to drain and replace it as often as you do for conventional oil — so you can drive more miles before an oil change.
Time for a check-up
If it's been a while since you saw a doctor, you need to schedule a visit. And if it's been a while since a knowledgeable mechanic inspected your car, schedule a thorough inspection. Just because it's currently running fine doesn't mean there aren't any underlying problems you haven't noticed. Having it lifted and listened to is the only way to spot certain signs of trouble, which is why the experts at Wheels.ca recommend a service visit and inspection at least every six months. And if you've neglected an engine oil flush, don't wait any longer.
Read the owner's manual
Like any device or appliance, you're not taking full advantage of your vehicle's operations if you haven't read the owner's manual. Plus, there's a good chance you're operating it in ways that actually damage it. The experts at Women Auto Know stress the importance of familiarizing yourself with the essential parts, like the recommended maintenance schedule, and taking time in the coming year to skim the rest of it. Read a new section occasionally to learn something new.
Attend to the tires
A car's tires receive a lot of wear and damage whenever they're rolling, yet rarely do we give them more than a passing glance. Renshaw recommends giving your car's tires the care they need this year, starting with a tread depth inspection. If the rubber tracks are worn off, the tires are defective and potentially dangerous. Replace them with a new set.
Also, ensure that you have the right type of tires equipped. Renshaw asks you to consider, "Do you have all-season tires, or do you plan to switch to a dedicated set of snow tires before the weather gets really bad? If you use snow tires, remember that they aren't designed for use when the temperature is above 40 or 45 degrees."
Washing and waxing your car on a seasonal basis, replacing the air filter and wipers and improving your driving habits are other commitments you can make to ensure that 2020 is your car's best year yet.
This article is presented by Zimbrick European.