Check Out These 4 Spooky TV Shows for Halloween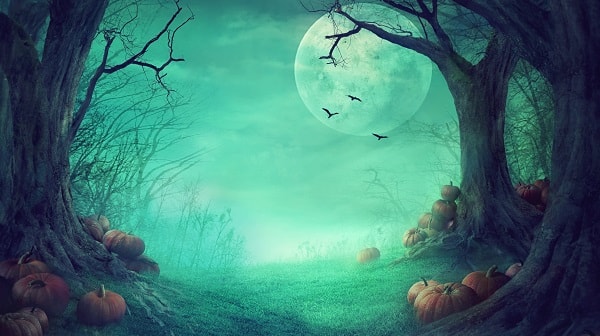 In the fall, there's nothing quite like popping a bowl of popcorn, cuddling up under a blanket with someone you care about and putting something scary on the television. If you love to binge-watch, there is no shortage of spooky shows out there for your enjoyment, taking you everywhere from the depths of internet myth to mysterious mountain towns where the owls are not what they seem.
"Creepshow"
In 1982, horror luminaries George A. Romero and Stephen King combined their talents — and their shared fondness for EC Comics' unique brand of horror — for "Creepshow," an anthology film that collects five frightening tales. Horror-focused streaming service Shudder determined that the property was due for a return from the grave, enlisting legendary special effects artist Greg Nicotero to executive produce
a new original series
that premiered on Sept. 26. 2019's "Creepshow" consists of six episodes, each telling two terrifying tales from names including King, Joe R. Lansdale, Josh Malerman and John Skipp. Featured cast members include Adrienne Barbeau, Tobin Bell, Jeffrey Combs and an all-new interpretation of the iconic Creep.
"Channel Zero"
Syfy original series "Channel Zero" drags the horror of internet mythology, otherwise known as creepypasta, into your living room to startling effect. Over the course of four self-contained seasons, "Channel Zero" adapts unique tales originated on message boards and blogs into six-episode tales of terror that deal with complex characters and unreal situations. Starting with "
Candle Cove
," based on a story of the same name about a mysterious children's television series, and carrying through to "
The Dream Door
," which caps off the series in style by introducing audiences to the endlessly creepy character Pretzel Jack, "Channel Zero" has all the makings of a cult classic that will live on in nightmares for generations to come.
"Twin Peaks"
On April 8, 1990, the landscape of television was forever changed with the debut of "Twin Peaks" on ABC. Created by Mark Frost and weird film auteur David Lynch, "Twin Peaks" shows the slow and surreal unraveling of the eponymous Pacific Northwestern town after the sudden and shocking murder of its prom queen. Among the aspects that have helped the show maintain a rabid cult following for 30 years is its pervading atmosphere of unease and moments of unbridled terror, from the introduction of the Man from Another Place in the Black Lodge to the moment that ended the second season and left audiences hanging on a question for over 25 years. In 2017,
Showtime brought back "Twin Peaks" for an 18-episode limited series
and paved the way for Lynch to unleash "Part Eight," an unmatched nightmare vision which The New York Times says is unlike anything ever attempted in television history.
"Stranger Things"
There are few properties going today hotter than "
Stranger Things
," the Netflix original series that trades a great deal on 1980s nostalgia but doesn't miss an opportunity to terrify. An instant sensation in its debut season, the third season of "Stranger Things" launched on July 4 this year and was seen by 26.4 million unique viewers in its first four days. Three seasons in, the characters continue to grow — both together and individually, as well as both figuratively and literally — making the experience all the more satisfying to watch. Also growing in each season is the threat posed by entities like the Demogorgon and Mind Flayer, all of which call the shadowy dimension of the Upside Down home. By the end of season three, you'll find yourself begging for more; don't worry, because a fourth season and more is virtually guaranteed.
If you love to be creeped out and love the feeling of binge-watching a new show over a lazy weekend, you'll love the spooky TV shows available to stream. Just make sure you leave the lights on for a little bit after the last episode is finished.
This article is presented by Copeland Chevrolet.