4 At-Home Coffee Shop Recipes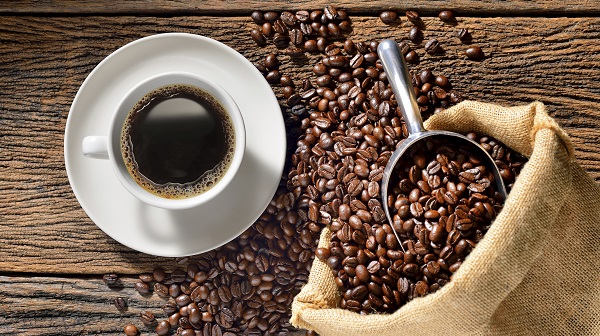 Indulging in a sweetened coffee blend or spiced iced drink is a great way to start your day. But if it becomes a part of your daily morning routine, the cost can add up quickly. Luckily, you can recreate many of your favorite coffee shop drinks and snacks at home with easy-to-follow recipes like these.
Iced mocha
Turn your morning coffee into a pre-lunch dessert by adding chocolate and chilling it. Knowing how to make a frosty iced mocha is crucial if you want to replicate the chief drinks on a coffeehouse menu. On her website Baking Mischief, home cook Tracy shares her recipe for a chocolaty iced mocha.
Stir together 2 tablespoons milk, 1 tablespoon granulated sugar and 1 tablespoon unsweetened cocoa powder in a small pot on the stove at medium heat. Once the liquid blends and begins to simmer, remove it from the stove and whisk in 1 cup cold coffee (doesn't have to be cold brew; it can just be chilled) and 1 tablespoon heavy cream. Pour this into a 16-ounce cup with ice and top with a spray of whipped cream and squirt of chocolate syrup.
If you'd prefer a mocha Frappuccino, Tracy explains that all you have to do is add more sugar and process in a blender with 1 1/2 cups of ice instead of pouring it over ice.
Pumpkin spice latte
Want to make the most famous seasonal drink in the country? It's far easier than you'd expect. Adam and Joanne, the creators of Inspired Taste, divulge the secret to what they claim is "the best homemade pumpkin spice latte."
Warm 2 cups milk, 2 tablespoons canned or homemade pumpkin puree and 2 tablespoons granulated sugar on the stove over medium heat. Right before the contents start to simmer, remove the pan and whisk in 1 tablespoon vanilla extract, 1/2 teaspoon pumpkin pie spice (premixed or a blend of cinnamon, ginger, nutmeg and cloves) and 1/2 cup bold, dark hot coffee. This makes enough for two mugs, so make sure you share!
Cinnamon hazelnut biscotti
Pair your bitter coffee with a delicious dipper like a sweet, dense biscotti stick. Homemade biscotti is much tastier than store-bought sticks, and they're easy to make if you follow this recipe that reader Kris contributed to Allrecipes.
Start by mixing 1 cup sugar with 3/4 cup butter, and then beat in 2 eggs and 1 1/2 teaspoon vanilla extract. Once that's blended evenly, set the bowl aside. In another dish, sift 1 teaspoon ground cinnamon, 3/4 teaspoon baking powder, 2 1/2 cups all-purpose flour and 1/2 teaspoon salt. Then, pour the mixture into the wet ingredients bowl and continue stirring. Right before removing the dough to shape it, fold in 1 cup hazelnuts. Form the dough into foot-long flat logs and bake them on a creased cookie sheet at 350 degrees.
After 30 minutes, check that the center is baked through before removing it, and then let the cookie loaf cool enough to safely touch (but not reach room temperature). Slice it into 1/2-inch strips, and return it to the oven for another 10 minutes of baking. That will make the biscotti nice and crispy.
Banana bread
If you prefer a soft baked good with your drink instead of a crunchy one, you can't go wrong with a slice of moist banana bread. Another user, Janet, shared her banana bread recipe with the readers of Allrecipes.
Mix together the following ingredients in a large bowl in the following order: 1/2 cup melted butter, 1 cup white granulated sugar, 2 eggs and 1 teaspoon vanilla extract. In a separate bowl, sift together 1 1/2 cup all-purpose flour, 1 teaspoon baking soda and 1/2 teaspoon salt. Beat that evenly into the bowl of wet ingredients. Fold in 1/2 cup sour cream, 1/2 cup chopped walnuts and 2 sliced bananas. Spread the dough in a greased loaf pan and bake it for an hour at 350 degrees. Once it's cooled, slice and enjoy!
Whatever your favorite café drink or snack is, you can find an imitation recipe that lets you recreate it in your kitchen. No need to stand in line anymore for your morning drink!
This article is presented by Joyce Koons Buick GMC.