Unique Ways to Add More Color to Your Home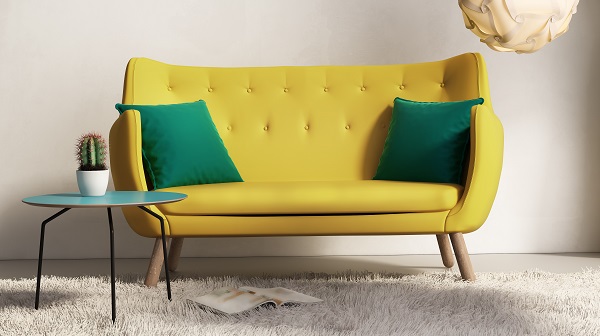 Color has the magic to transform your space. Whether it is small pops of color or larger splashes of a new hue, the right color can make you smile or feel calm or invigorated. Color not only sets the tone of your décor, but it also contributes to your mood. Use the following suggestions to help you reinvent your space.
Choose one wall
Design experts say nothing transforms a space better and more economically than a coat of paint. But you don't have to paint an entire room a new color to make a statement. Just choose one wall or niche to display a brighter, darker, or even softer shade, advises The Spruce writer Coral Nafie.
Colorful accessories
If picking up a paintbrush does not align with your DIY skills or your leasing agreement forbids such a drastic change, you can still add color to your space. Throw pillows in solid colors or bold patterns will provide a fun pop of color as well as a soft place to lay your head. If the room you are redecorating has neutral wall-to-wall carpeting or a bare floor, you can easily add more color and comfort with an area rug.
"And with the huge number now available at low prices you can experiment without spending a lot of money (or change them when you tire of the ones you currently have)," according to The Spruce writer Lauren Flanagan.
You can also upgrade your lighting with brightly colored lamps or lighting fixtures. Ditching the neutral-hued curtains or drapes for more colorful options will frame your windows with eye-catching style, according to Apartment Therapy writer Nancy Mitchell. Opting for a colorful couch or covering your dining room chairs in a colorful fabric are more ways to add color to your home, she adds.
Natural elements
Mother Nature has painted the world with vibrant hues. Take a page out of her playbook and bring the outside in. Natural elements such as a bouquet of flowers or indoor-approved (and pet- and child-safe) plants will immediately transform your place. "Flowers add life in a way that nothing else can. They're also a great way to experiment with color to figure out which ones look best before you commit to something larger and more long-lasting," according to Flanagan.
Inspiring work
Art on your walls will make a statement, and if you choose a colorful piece, it can be a simple way to enhance the color story of your room. Mitchell suggests displaying an oversized piece for immediate transformation or dressing your wall with a colorful tapestry. It will add both color and texture to your décor and is sure to be a conversation starter. If you prefer to display photographs instead of paintings or tapestries, you can add color to your existing items by painting or changing up the frames with ones in different colors or adding colorful matting, suggests Nafie. "There's no need to buy a new collection of art when there are plenty of hacks to enlarge and refresh your existing artwork," she adds.
You can go big or small with color updates, but every color you add will make a difference in the look and feel of your home.
This article is presented by Lexus of Henderson.