4 Haunted Attractions in Illinois and Indiana
Celebrating the season of spookiness and spirits in the Midwest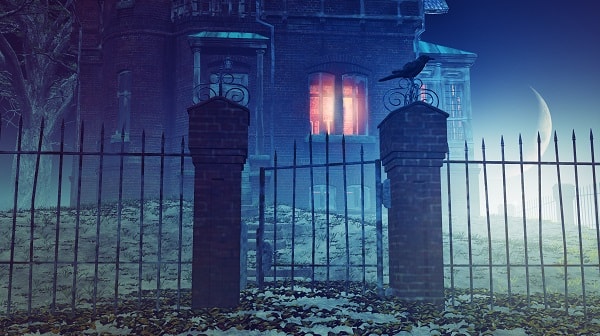 The American Midwest feels the change of the season from summer to fall acutely in its changing leaves, colder winds and earlier sunsets. With the autumn comes the thrill of haunted attractions, which are abundant throughout the region and particularly so in Illinois and Indiana. If your ideal September or October evening involves getting good and scared with friends, make time this year for these great haunts.
Nightmare on Edgewood (Indiana)
Voted the scariest haunted attraction in Indiana two years in a row by The Scare Factor,
Nightmare on Edgewood
looks to keep its award-winning momentum going in 2019 at a new location, next to House of Trepidation in Indianapolis. Nightmare on Edgewood offers five terrifying experiences for the price of one. You'll meet the nefarious Conley clan in The Cabin, see what the patients and doctors have been up to at Edgewood Sanitarium and share a laugh with the sinister clowns of The Dark Carnival, all for just $25 general admission. Special events for 2019 include LGBTQ Night on Oct. 10 and a season-closing Lights Out night on Nov. 9.
Statesville Haunted Prison & City of the Dead (Illinois)
Statesville Haunted Prison & City of the Dead
offers a one-two punch of thrills and chills that has made it the premier haunt in Chicagoland and one of the best in the country. In the Statesville Haunted Prison, you'll plunge headlong into a maximum-security facility where over 100 monstrous fiends have gained control of the grounds. After you've navigated the cells of the prison, you'll wind up in the City of the Dead, an underground labyrinth overrun by living dead beings brought back into our world by the evil Gatekeeper. If you make it through both, you'll have truly earned your freedom — though you may find yourself clamoring for a second run-through.
Fear Fair (Indiana)
Fear Fair
is not for the faint of heart, going to an extra extreme to ensure that every visitor is thoroughly frightened: Unlike most haunts, the monsters will touch guests to heighten the scare. If that wasn't enough, Fear Fair offers sensory overload at every turn with extravagant sets, Hollywood-level sound design and special effects and clever use of the space to catch even the savviest guest off guard. From the plague-stricken village of The Pestilence to the robot apocalypse of Ancient Evil to the haunted streets of the French Quarter in Laveau's Curse, you'll find yourself at odds with all manner of evil at Fear Fair.
HellsGate Haunted House (Illinois)
HellsGate Haunted House
in Lockport earned a spot on Hauntworld's America's Scariest Haunted Houses 2018 list because it is well and truly an adventure of terrifying scale. Your visit starts when you park at the Metra Lot and catch a shuttle, which within a matter of minutes takes you into a deep, dark wood. Somewhere within the dark lies the zombie-infested Lost Souls Cemetery, where you'll find a special key hidden among the stones. If you escape with the key, you'll soon find yourself coming upon HellsGate, a multi-level haunted house complete with slides, secret rooms and no shortage of abominable creatures lurking within its walls. If you want to throw a special someone for a loop, opt for the $99 Hell Pass, which ensures that one of your friends or family members becomes a point of focus for all of the mansion's denizens.
Illinois and Indiana offer plenty of opportunities to indulge your desire to get good and scared during the Halloween season. Share the wealth with your closest friends, family and co-workers and make sure that the 2019 haunt season is one that you'll remember in nightmares for months to come.
This article is presented by Autohaus on Edens.