Why is it Important to Keep Your Car Clean?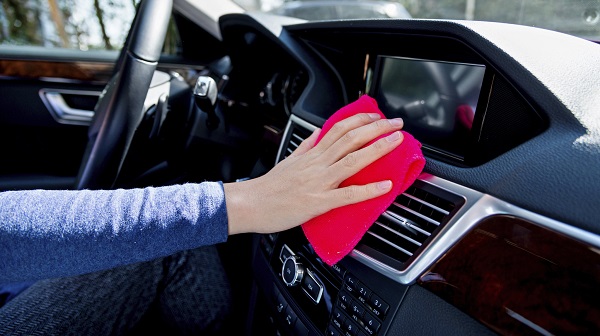 Cleaning the interior and exterior of your car may seem like just another chore that you do not have time for in your schedule, but it's a chore you need to prioritize. Regular car washes protect the look and integrity of your vehicle's paint as well as prevent corrosive elements from damaging the underside and components of your vehicle. A cabin littered with trash spreads bacteria, can ruin seating surfaces, and degrade the value of your vehicle. A little dirt may not hurt humans, but it surely harms vehicles.
"With a variety of external forces constantly attacking your ride's windows, body paneling, and wheels, it's up to you to take care of one of the biggest purchases of your life," according to Tony Markovich, writer for TheDrive.com.
Protection
Washing away the dirt, grime, and dust from the exterior of your car not only makes it shine close to the day you bought it, but it also helps protect it from further damage. Dirt and grime can scratch the finish, and scratches can erode the paint, making it look older than it is. An exterior that boasts visible damage isn't just an eyesore — it's a less valuable piece of machinery.
"Road grit, bird droppings, and residue from rain can all damage the surface of your vehicle. Bird droppings eat away at the finish, and so do bugs because they emit amino acids as they decompose," according to Katie Clime, writer for MotorBiscuit.com.
If you have weathered a winter storm, you know the stress it puts on your nerves as well as your vehicle. Even if you have washed away the snow and sleet from your windshields and all the frost has melted away on the paint, there is often a gross reminder of the season you must remove with a car wash — road salt. Road salt that stays on your vehicle, especially its undercarriage, will do fast work at promoting rust. Rust weakens your vehicle's components, which leads to a compromised performance, an unattractive appearance, and expensive maintenance bills.
"When iron meets water and oxygen, a chemical reaction takes place that creates iron oxide, otherwise known as rust. Salt enables electrons to move more quickly within that chemical reaction, not so much causing the rust but rather accelerating the rust-creation process on bare steel components," according to Christ Tonn, writer for the FamilyHandyman.com.
Safety
A clear windshield, rear windows, side windows, and side mirrors offer you better visibility than surfaces clouded with dirt and grime. If your visibility is compromised by any substance, so is your safety on the road. The small view your windshield wipers deliver when they swipe across the glass may give you a decent view of the road ahead, but it's still a limited view. For safe driving, you need the windows to be cleared completely of gunk, advises Clime.
By clearing away the dirt from the surface of your vehicle, you have a better chance at noticing problems, too, she adds. Is the license plate holder secure? Do you notice visible signs of rust? Are the lenses of your headlights yellowing or cloudy, impairing the effectiveness of your lights?
Loose trash inside your vehicle can become displaced and pose a danger while you are driving. That empty bottle can roll under the pedals or become a flying hazard in the event of an accident.
Keeping your car clean delivers benefits beyond aesthetics. It helps you spot potential damage and compromised components and helps protect its value.
This article is presented by Walnut Creek Honda.