Virtual Museum Visits for the Family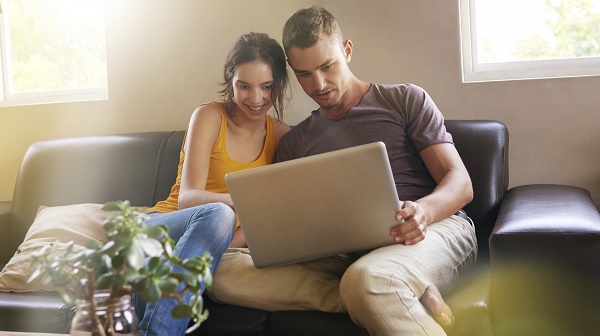 Visiting a museum is a great way to read about history, science and art while viewing artifacts up-close. But you don't have to leave the house to visit a museum right now — and that means you don't even have to live in the same state as the museum you want to visit. Museums across the country are offering virtual tours of their exhibits so you can explore and learn from your living room.
National Gallery of Art
This prestigious art museum in Washington D.C. is often crowded with groups trying to get a close look at the famous paintings hung on the walls. But you don't need to push through crowds of people when you visit the
National Gallery of Art
on your computer. Through Google Arts & Culture, you can view pieces from two exhibits currently: Fashioning a Nation, which shares some of the thousands of watercolor renderings of American decorative art objects in the Index of American Design, and Vermeer and the Masters of Genre Painting, a slideshow of depictions of daily life from the Dutch Golden Age. Whether you want to learn about formal fashions from 1740 to 1895 or how Johannes Vermeer and his peers captured the everyday routines of Dutch life.
Van Gogh Museum
Google Arts & Culture also allows you to see and read about some of Vincent van Gogh's more famous paintings. Travel across the ocean to walk through two exhibits of the
Van Gogh Museum in Amsterdam
. Vincent van Gogh's Love Life traces the master painter's romantic stories through a blend of photographs and personal paintings. It's a great opportunity to learn about the man's tumultuous private life. The other exhibit explores which books Vincent van Gogh likes to read. This slideshow traces the most influential authors and literary works in his life, showing how they impacted his perspective and spirit.
Guggenheim Museum
A unique way to stroll through the winding halls of the
Solomon R. Guggenheim Museum
in New York City, Google Street View filmed the interior of the spiraling main atrium designed by Frank Lloyd Wright, letting you click along the path as if you're there walking it. Although you can't zoom in and read any of the corresponding placards, you can see some of the most notable Impressionist, Post-Impressionist, Modern and Contemporary pieces on display. Even if you've never been to New York, you can take this opportunity to step inside one of its most famous buildings.
The Lourve Museum
You can't visit Paris without visiting the Lourve. But even if you never visit Paris, you can still visit the Lourve by taking a virtual tour directly on
the museum's website
. Currently, the museum offers digital walkthroughs of four of its exhibits: Egyptian Antiques, Remains of the Louvre's Moat, Galerie d'Apollon and The Advent of the Artist. Much like Google Street View, this tour lets you click and follow along certain prescribed paths throughout the building. What enhances this tour is the ability to click on artifacts and read about them — you'll just need to translate the descriptions from French.
Whether you like seeing art and artifacts shedding light on eras gone by or appreciate seeing masterpieces on display without the usual crowds, virtual tours let you explore famous museums around the globe.
This article is presented by Zimbrick European.