3 Reasons to Carry an Emergency Medical Card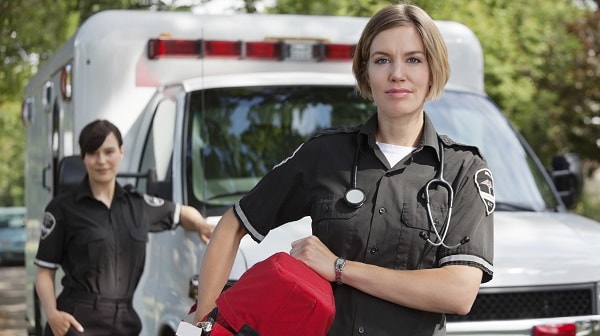 Whether you have allergies, an ongoing medical condition, or simply want to stay a little safer, consider carrying an emergency medical card. These helpful cards contain information about your health, allowing first responders to better understand your healthcare needs. Here's a look at some in-depth reasons to get your own emergency medical ID — and how to get your very own card.
To speak when you can't
If you're in an accident or suffering from an allergic reaction, you may not be able to answer about your allergies, medical conditions and healthcare needs. For instance, it's critical that medics know if you're on blood thinners, suffer from life-threatening allergic reactions or have a memory, sight or hearing impairment. Even if you're incapacitated, an emergency medical ID can easily communicate this information to healthcare professionals, so they can promptly administer safe and effective treatments. This can be especially helpful for children with special needs.
To stay safe while traveling
Whether you travel for business or pleasure, an emergency medical card can help you stay safe. If you need emergency medical assistance while out of town, the local hospital or emergency room won't have access to your medical records. A medical card can help healthcare providers take the guesswork out of administering treatment to a patient with no records.
To help first responders contact your family
An emergency medical card can help first responders contact your family during your time of need, so your loved ones can be by your side to support you. Professional organizer Marla Ottenstein claims these little cards can even protect your pets, whether you take them with you or leave them at home. By communicating where the pet should be taken for care, the card can safeguard your furry friend from being left alone for days or dropped off at an animal shelter.
What to include on the card
According to registered nurse Barbara Ficarra, the card should list your current medications and supplements, allergies to foods, medications and insects, along with your medical conditions, blood type, recent surgeries and whether you have a pacemaker or other device in your body. You'll also want to include your primary healthcare provider's contact information, your loved ones' contact information and any special notifications, such as pet care instructions.
Where to obtain an emergency medical ID
You don't have to spend a bundle to get a medical ID. You can find printable templates online, or simply order a customized medical ID bracelet or necklace from an online retailer. If you'd prefer to go digital, consider using a smartphone app, such as Medical ID on iOS or Medical ID: In Case of Emergency on Android.
According to a study by American Medical ID, 95 percent of first responders check for a patient's medical ID while administering care. By carrying a simple card or wearing a necklace, you can help yourself get the best possible treatment in the event of an emergency. Ask your healthcare provider for more information about whether a medical ID card is right for you or one of your loved ones.
This article is presented by East Hills Chrysler Jeep Dodge Ram