Stay in Shape With These Dance Class Workouts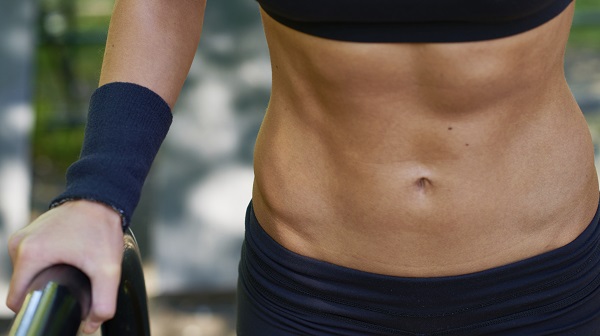 Dancing is a great workout if you're looking to get fit while still having an enjoyable time. Better yet, since it doesn't require gym equipment, dance from the comfort of your home by following these online workouts.
305 Fitness
305 Fitness is a popular dance cardio workout with several locations in the United States, and it now offers free online classes daily. Watch these easy-to-follow classes live on the 305 Fitness YouTube channel, or view a previously streamed video at a time that's convenient for you. Each video utilizes a unique theme mix so no two routines are exactly the same. If you've never taken a dance class before, don't fret. The instructors nicely demonstrate each move and give welcomed encouragement throughout every video.
The Fitness Marshall
If you're interested in doing a quick workout to your favorite songs, head to The Fitness Marshall YouTube channel. Caleb Marshall runs the channel and creates different dance routines to hits by Sia, Justin Bieber, Rihanna and other popular artists. To get your heart pumping in the middle of a workday, follow along to one of a wide variety of videos. For a longer exercise session, check out one of his frequently updated playlists, which include several of his videos.
The Sculpt Society
The Sculpt Society combines dance cardio with yoga and sculpting exercises to create well-rounded workouts, which range from five to 50 minutes and are beneficial no matter your past experiences or skill level. Sign up for the 10-week program to tone your muscles as you stream workout videos online or download them to view in areas without internet. If you're unsure if The Sculpt Society is right for your fitness journey, opt for a free 14-day trial.
Jazzercise on demand
While Jazzercise is heavily associated with the '80s, it's still a prevalent form of exercise in the United States, and it's available online. Jazzercize On Demand takes exciting workouts to your home, providing access to videos focused on dance cardio, strength and restoration. Take part in one-of-a-kind routines lasting between 10 and 40 minutes by watching them on the company's website or app. To participate, pay for a monthly or yearly subscription, or catch a few free videos during a 14-day free trial.
Zumba®
Zumba
®
offers high-energy classes for people of all ages and experience levels. During a standard workout, expect to improve in areas of flexibility, balance and strength as you move to Latin rhythms. Modified classes for older adults and children ensure your whole family can join in on the fun. To get started, pay a small fee to the instructor of your choice, and then view their live or recorded workout on the Zumba
®
website. Select from videos in a number of different languages and set at different times to best meet your needs.
Each of these dance class workouts makes exercising more convenient and engaging. Be sure to check them out when you're ready to begin a new fitness regimen.
This article is presented by Joyce Koons Buick GMC.