Launch Control Returns on Amazon Prime and YouTube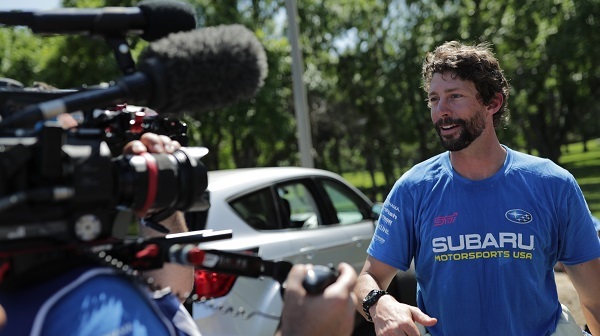 Grab some popcorn and get ready to binge-watch the next season of Launch Control by Subaru of America. The award-winning motorsports documentary series returns for its seventh season on August 28, premiering on both Amazon Prime and YouTube with four brand-new episodes. Later episodes will follow at bi-weekly intervals.
Subaru has long been dedicated to motorsports and the rallycross scene, and Launch Control gives the automaker a perfect platform to share that passion. William Stokes, Motorsports Manager for Subaru of America said, "Racing is in our blood, and nowhere is that passion easier to see than in Launch Control. We're proud to bring the series to Amazon Prime Video to give fans the chance to experience the thrill of rally and rallycross anywhere and on any device – including in their living rooms."
Ever since Launch Control premiered in 2013, the series has given gearheads a behind-the-scenes look at America's top rally team. It's given viewers a glimpse into every heart-pounding moment, challenging setback and triumphant win. Thanks to its mix of action, stunning cinematography and exclusive glimpses into the world of motorsports, it's no surprise that Launch Control has become a fan-favorite series. Launch Control even gives viewers an in-depth look at championship-winning drivers like Travis Pastrana and David Higgins.
Since this is the seventh season of Launch Control and its first time on Amazon Prime, Amazon viewers can get up to speed by watching season six, which is now streaming on the entertainment platform. This action-packed season shows the premier of the American Rallycross Championship, the first-ever Nitro Rallycross event and Higgins' dramatic 2018 American Rally Association title chase.
Season seven will showcase some new additions to the team — Scott Speed, a four-time rallycross champion, and the 17-year-old rising star Oliver Solberg. You'll also get to see the team move into a new, cutting-edge racing facility and adopt historically inspired blue-and-gold racing livery. In addition to documenting these exciting additions, the seventh season of Launch Control will follow these ambitious racers through the Americas Rallycross and American Rally Association racing season.
Will the Subaru/Vermont SportsCar program be the first team to win both the U.S. national rally and rallycross championships in the same year? You'll have to watch Launch Control to find out.
This article is presented by Prestige Subaru.