Celebrating Mother's Day on a Budget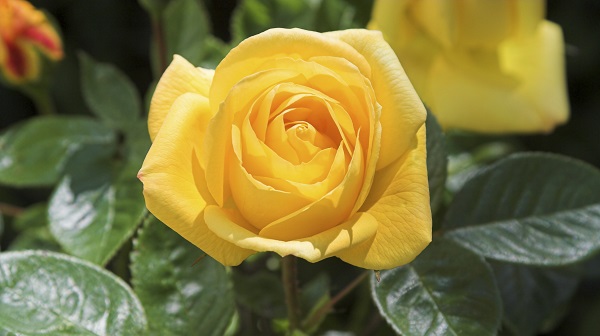 Mother's Day is fast approaching, and children of all ages are preparing to find creative and memorable ways to celebrate. It can be easy to get carried away and spend too much money, or to feel sad because you may not have that much money available to spend. But when it comes to showing love to a parent, money isn't everything. Whether you're a fellow parent looking to help your kids do something special for their mom, or a son or daughter looking to do the same for your own mom, here are a few easy ways to celebrate Mother's Day on a budget.
Cook a meal
It takes a lot to be a mother, and one necessary skill any parent will have is cooking for the family. After years of eating delicious home-cooked meals, Mother's Day is a great opportunity to return the favor. Set aside some time after work to prepare a fun dinner in your mother's honor, with plenty of her favorite foods included. Cooking at home will cost less than a fancy dinner out, and the extra effort and work you put into the meal will certainly be appreciated. It doesn't have to be a massive, three-course feast; a simple dish of mom-approved food will do just fine.
Home improvement
Sometimes the most appreciated gifts are acts of service, and for busy mothers a little extra help around the house is always welcome. If you're looking for an entirely free way to do something special for your mother, set aside a few hours on Mother's Day to do some cleaning, home repairs, gardening, organizing, or whatever else she may need done. If there's a particularly messy room that needs some attention, giving it the once-over is a great way to take some pressure off your mother's shoulders. You can re-organize the kitchen or a closet, make a repair, hang pictures, or spend a little extra time taking care of the yard.
Scrapbooking
Looking to put together a fantastic, emotionally resonant Mother's Day gift without breaking the bank? Assembling a scrapbook or photo album of beloved family pictures is a fun and inexpensive way to preserve memories while creating new ones. The materials used to create scrapbooks are cheap and easy to find, and the process of putting one together is easy and enjoyable. It's also a fantastic and safe way for kids to create memorable gifts for their mothers. With a few pieces of paper, a collection of photos, some scissors and tape, and a bit of creativity, you can create a scrapbook that will make this Mother's Day even more special.
Give flowers
When it comes to gifts, most moms are easy to please. As long as it comes from the heart, it's worthy of being cherished. Giving flowers is a time-tested example of this; a simple bouquet of your mother's favorite colorful plants can go a long way in showing her how much you care. If store-bought flowers are a bit too expensive, a simple walk through nature may give you what you're looking for. Spring flowers picked fresh from a nature trail or field make a great and heartfelt gift any mother would love.
Celebrating Mother's Day doesn't mean overextending your finances. With these helpful ideas backing you up, you'll be well on your way to giving your mother the special day she deserves.
This article is presented by Krause Toyota.