6 Fascinating Biographies to Read This Year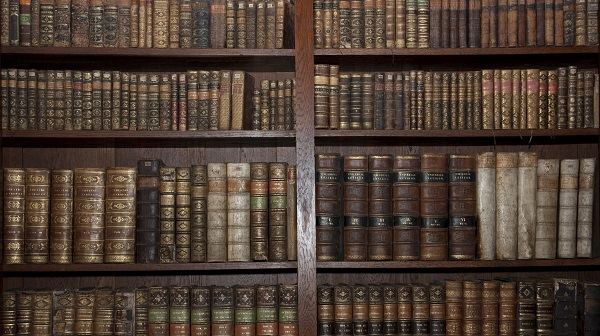 The best biographies shed light on past lives while illuminating the present at the same time. In the pages of these outstanding life stories, you'll learn about six of America's most notable historic figures, discover the historical and cultural contexts that influenced them and come away with new insights about the underlying realities behind current headlines.
"My Face Is Black Is True: Callie House and the Struggle for Ex-Slave Reparations" by Mary Frances Berry
The institution of slavery stole hundreds of years' worth of African American labor. Today, the reparations movement seeks to rectify this injustice — but it all started with the efforts of Callie House. In the early years of the 20th century, this former slave led a major movement seeking compensation for millions of emancipated slaves, and her biography makes for a riveting read.
"The Last Hero: A Life of Henry Aaron" by Howard Bryant
Best known for breaking Babe Ruth's home run record, Henry "Hank" Aaron is one of the greatest baseball players of all time. This exhaustively researched biography offers a stirring behind-the-scenes look at Aaron's legendary sports exploits, explores his lifelong battle against racism and analyzes how his accomplishments fit into the larger context of American history.
"On Her Own Ground: The Life and Times of Madam C.J. Walker," by A'Lelia Bundles
The basis for a recent Netflix television series, this intriguing book examines the life and legacy of Madam C.J. Walker, the first African American woman to achieve millionaire status. The daughter of ex-slaves, this groundbreaking entrepreneur rose from poverty, launched an immensely successful cosmetics business and used her power and influence to support civil rights and philanthropic causes.
"She Came to Slay: The Life and Times of Harriet Tubman" by Erica Armstrong Dunbar
One of the most courageous heroes in American history, Harriet Tubman fearlessly advocated for abolition, went on daring undercover missions to free hundreds of slaves and even helped led a military expedition against Southern plantations in the Civil War. This fast-paced, beautifully illustrated biography is a great place to start learning more about Tubman's incomparable legacy.
"Ida: A Sword Among Lions" by Paula J. Giddings
As America's foremost anti-lynching advocate at a time when that role was dangerous for anyone to fill, let alone a woman, Ida B. Wells put her life on the line time and time again. Paula J. Giddings' biography combines epic sweep and heavily researched details to tell the inspiring story of this relentless journalist, feminist and civil rights activist.
"Thelonious Monk: The Life and Times of an American Original" by Robin D.G. Kelley
Thelonious Monk is one of the great geniuses of modern music, and this definitive biography delves deeply into his mysterious and troubled life. After reading this book, you'll better understand Monk's mastery of the piano, his unforgettable jazz compositions and the injustices he faced as a black man in America.
If you're looking to better understand America's past and present in all its fascinating complexity, be sure to make some room for these six compelling biographies on your reading list.
This article is presented by Jack Demmer Lincoln.