Fall TV Premieres to Add to Your Watch List
Check out these exciting shows coming soon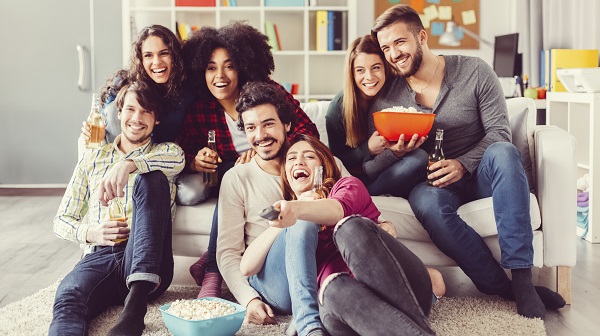 From cable and premium channels to streaming, there is an endless amount of entertainment to consume on television. Here are some highlights for the fall TV season that you might want to add to your watch list.
"House of the Dragon" (HBO)
After what many deemed an unfulfilling final season of "Game of Thrones," all eyes will be on the newest HBO series, "House of the Dragon." Created by George R.R. Martin and Ryan J. Condal, this show is based on Martin's 2018 novel "Fire & Blood." The series will detail the decline of House Targaryen, 200 years before the events of "Game of Thrones," as well as the events leading up to a Targaryen civil war and its aftermath. Considering its timeline, all new faces will appear in the show, including Matt Smith, Emma D'Arcy, Olivia Cooke, and Paddy Considine.
"Karamo" (NBC)
Karamo Brown has been on television since 2003 on various reality shows. But it wasn't until he starred in Netflix's revival of "Queer Eye" that he became a household name. That stardom allowed him to guest host the daytime show "Maury" in its 2021-22 season. Later, it was announced that Karamo would be given his own self-titled show as "Maury" makes its end. While it may not have the same level of dramatics as its predecessor, Karamo has noted that his show will deal with topics like race, parenting, complex family dynamics, and infidelity.
"Monarch" (Fox)
If there's one thing the Fox network is good at, it's cooking up drama. Its latest foray is called "Monarch," a multigenerational musical series that focuses on the Roman family. Albie Roman (Trace Adkins) and Dottie Cantrell Roman (Susan Sarandon) have created a music dynasty together. But just as with any drama, not everything is as it seems. Anna Friel also appears as the Romans' daughter, who is hoping to secure her spot in the dynasty while protecting her parents' legacy.
"She-Hulk" (Disney+)
At one of its annual D23 conferences, Disney announced it would be making a series based on the Marvel character She-Hulk. Tatiana Maslany ("Orphan Black") will star as Jennifer Walters, aka She-Hulk, in the series. Mark Ruffalo, who famously played Bruce Banner and the Hulk in other Marvel projects, is rumored to be making an appearance on the show as well, although it's not confirmed how large of a part he will have. Other cast members include Tim Roth as Emil Blonsky/Abomination, Ginger Gonzaga as Walters' best friend, Renée Elise Goldsberry as Amelia, and Jameela Jamil ("The Good Place") as Titania — She-Hulk's rival.
Existing shows and reboots
Along with new releases, there are a handful of returning shows and reboots on the horizon. The highly anticipated fifth season of "The Crown" will make its debut on Netflix later this year. The kids show "Reading Rainbow" is being revived on PBS as "Reading Rainbow Live," but many are not keen on its original host, LeVar Burton, not returning. Meanwhile, many of the "Party Down" cast will return for the show's revival on Starz, including Adam Scott, Jane Lynch, Martin Starr, and Megan Mullaly, among others. The show with the least amount of details available is the "Frasier" revival that will premiere on Paramount+. Kelsey Grammer (who played Frasier Crane on the original show) is the only confirmed cast member.
As we move closer to fall, even more shows will be announced. Be sure to keep your schedule open for any exciting developments that are sure to happen!
This article is presented by Copeland Chevrolet.