4 Fun Summer Festivals in Southern California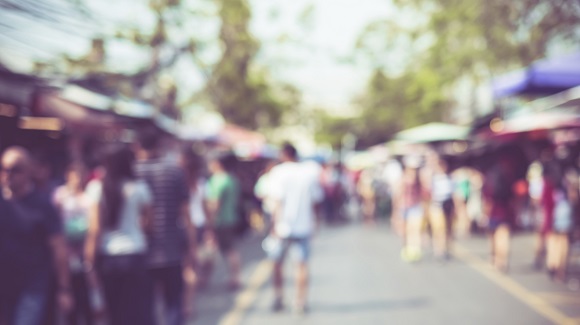 Fun in the sun in California — is there any better way to spend a summer day? Consider taking Southern California fun to a new level with festivals full of incredible food, awesome entertainment, unique shopping and delicious wine.
Imperial Beach Sun & Sea Festival
You'll be mesmerized by the talented sculptors transforming sand into amazing works of art at the
Imperial Beach Sun & Sea Festival
on July 12 and 13. This family-friendly event features a pancake breakfast, community parade and live entertainment. Kids can participate in craft-making and activities in the Kids Zone and even compete in sand castle-building during the Kids 'n Kastles competition.
Long Beach Crawfish Festival
On July 26-28, set your GPS for Rainbow Lagoon Park in Long Beach so you can experience the fun of the
Long Beach Crawfish Festival
. The party of the year, Fat Friday, kicks off at 5 p.m. on Friday with a live performance from David Sousa and The Zydeco Mudbugs. Even if you have two left feet, your toes will be tapping to the music with lessons from dance instructor A.J. Gibbs/Mr. 1 Man Show. Once you've learned some moves, get out on the floor as Jukebox performs popular tunes. If you prefer to stretch your vocal chords, hop over to the karaoke lounge. Saturday performers include Bear Brass, The Rhythm & Blues Revue, Dr. Zog Band and United Party Heroes. The Elias "Lefty" Caress Magic and Illusion Show will be performing on the children's stage from 12 to 6 p.m. on Saturday and Sunday.
Oxnard Salsa Festival
If you think everything tastes better with salsa, or just can't resist a salsa beat, then mark your calendar for the
Oxnard Salsa Festival
set for July 27 and 28, from 11 a.m. to 7 p.m. in downtown Oxnard at the Plaza Park. Dozens of food vendors will showcase their most creative salsa-inspired recipes while two stages will host live entertainment throughout the festival's run. You'll hear the musical mastery of six different salsa bands, and be able to participate in dance instruction. Grab a margarita or cold beer while you shop for one-of-a-kind treasures in the marketplace. Games, crafts and rides are available in the Kids Zone. This year's event is the first one to present a Battle of the Bands concert.
Latin Food Fest
The seventh annual
Latin Food Fest
in San Diego Bay is set for August 16-17, at the Embarcadero Marina Park North. Talented chefs will dish up incredible food, lead demonstrations, sign cookbooks and present tastings. The "Spirits of the Americas" party takes place on Friday, but the real Latin Food Fest celebration, the "Gran Tasting" is planned for Saturday. Not only will you be able to indulge in incredible food, learn from accomplished chefs and celebrate Hispanic culture, you'll also be helping the festival raise money for the St. Joseph's Center.
Make fun a priority this summer — check out these Southern California festivals, where fun is always on the schedule.
This article is presented by Capistrano Mazda.